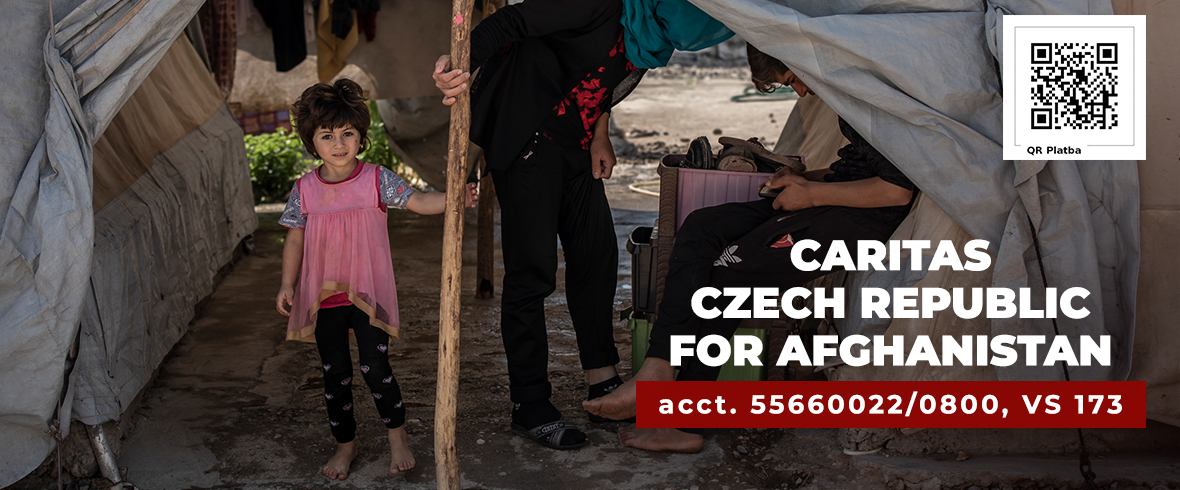 Afghanistan has long been facing conflicts, the effects of climate change and poverty. The recent takeover of the country by the Taliban will inevitably deepen the humanitarian crisis and significantly worsen the security situation in the country. A large number of Afghans have no choice but to flee the country and seek a safer place to live. A significant increase in the number of refugees in the surrounding states is expected. In response to the situation, Caritas Czech Republic is launching the fundraiser Caritas Czech Republic for Afghanistan to help refugees in neighbouring countries.
"The impending humanitarian crisis is probably one of the largest we have seen in the world in the last decade," warns Jiří Škvor, Head of the Humanitarian Aid and Development Cooperation Department. "Caritas Czech Republic is therefore sending experienced humanitarian workers to the site in the coming days," he adds. Their main task is to map the situation and verify the immediate needs in order to start providing timely and effective assistance to refugees with the most pressing humanitarian needs.
"In the next phase, we will support the long-term stabilization of Afghan refugees in the new countries, ensuring their livelihoods and a self-sufficient and dignified life," explains Škvor. Caritas Czech Republic has long and successfully focused on helping to build sustainable livelihoods for people in similar life situations.
Thank you for your support
Bank transfer or card payment
Transfer to the collection account
55660022/0800
VS 173
QR Code