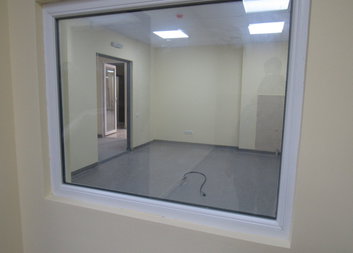 Caritas Czech republic took over the new Screening Center
In the frame of CCR project "Establishment and Promotion of Cancer Screening Center in Zugdidi Municipality", the construction phase of Medical Center in Zugdidi was finalized and the construction company Ltd Imecs has officially handed over the constructed building to CCR.
Very soon the New Medical Center will start operating in Zugdidi which will be providing quality healthcare services through the state and municipal healthcare programs to the population of Zugdidi and in general, Samegrelo-Upper Svaneti region. One of the main tasks of the Center will be to promote prevention and early detection of diseases and contribute to the improvement of health status of the population to the possible extent in the region.
The project is funded by the Czech Development Agency.