In Olomouc the exhibition about Haiti
Art and reportage photographs, the exhibition presents "the Caritas for Haiti in the comics book and calendar" in the Regional center of Olomouc (RCO). The exhibition runs until 16th October 16th and you can purchase here the beneficent calendar and serialized comic here about Caritas's help in Haiti.
The joint organizers of the exhibition are Archdiocesan Caritas Olomouc (ACHO) and Caritas Czech Republic. These ways, both organizations want to inform of your past, present and future assistance of Haiti.
After last year´s successful calendar of assistance to Ukraine, this year, the Olomouc Archdiocesan Caritas embarked on the preparation of a calendar with photographs about Haiti. Proceeds from calendar sales will support other educational projects in Haiti. "We help finance the construction of a new school in Gonaives," said Irena Klimková to the beneficent calendar, a, humanitarian worker and project coordinator of a Haiti Child sponsorship.
The author of a calendar – which you can purchase for 250 CZK – is cameraman Martin Strouhal from Zábřeh, who has been actively involved for several years in helping the poorest country in the western hemisphere.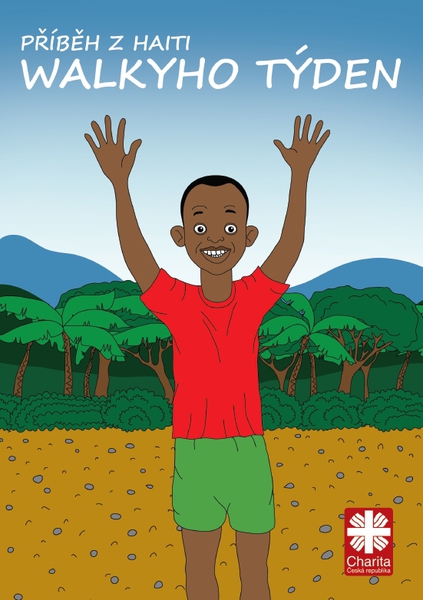 "Story from haiti - Walky's week" is a comics story about a Haitian boy who is accompaniedvarious troubles and who is occasionally pretty angry. The author of the drawings is Ota Murachashvili, a Georgian painter currently living in Prague. In the comics, Walky introduces his family and friends, as well as presents various projects that Caritas CR has been doing in collaboration with the Olomouc Archdiocesan Caritas in Haiti, especially since 2010.
Exhibition of photographs with an opportunity to purchase the beneficent wall calendar will take place in the RCO until October 16th, 2012.
Further information and ordering calendars: Irena Klimková, humanitarian and development assistance department ACHO, tel: 581 115 217
The comics is available in Czech in pdf format or a printed version - both can be requested by e-mail by contacting jitka.kozubkova@charita.cz.