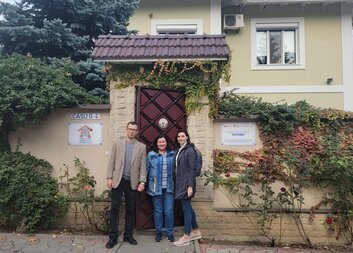 Moldovans are kind and hospitable and their food is also great, says Evžen Diviš
Regular monitoring trips to the Caritas Czech Republic missions are essential part of our work. They allow us to not only strengthen our working relationships with our colleagues abroad but to also meet our local and international partners and donors. And of course see the results of our work with our own eyes. Because of the coronavirus pandemic, we could not travel to our missions as much as we were used to. Evžen Diviš, Regional Manager of Caritas Czech Republic, has recently returned from his monitoring trip to Moldova, where he travelled after nearly a two-year break.
Did the pandemic have any effect on how the mission has been running? What has been achieved recently, and what are the plans of Caritas Czech Republic in Moldova for the future? Find out answers to these questions as well as some other interesting pieces of information directly from Evžen Diviš.
When was the last time you travelled to Moldova on a business trip?
I usually visit our missions once or twice a year. But because of the pandemic, travelling was difficult, to some countries even not possible at all. So the last time I had visited our mission on Moldova was in January 2020.
That is quite a long time ago …
It is definitely better to visit our missions more often, but travelling to Moldova had been until recently close to impossible. It is important to be able to see our colleagues in person from time to time, to work together in one office, to be able to discuss anything there and then. I have, for example, just met our Head of Mission in Moldova for the very first time. He got on board in September 2020, and it was not possible to travel to the country at that time. So we were planning a meeting in Prague, but then the pandemic situation got worse, and it was no longer possible for him to come to Prague either.
Apart from meeting colleagues, what was your programme in Moldova?
Meeting colleagues was just one part, we also discussed the management of the whole mission, some HR issues, we also did some strategic planning of the mission development, and discussed other work related issues. I also had the opportunity to travel to the field to see the projects we are working on, I visited several home-care centres, and along with some colleagues we also had a few meetings with local partners, authorities, and of course the Czech Embassy.
You are in daily contact with your colleagues, have regular updates about all aspects of the mission including financing and other issues, you communicate in detail regularly. However, was there something that surprised you when you were there in person?
Exactly, we communicate with our missions constantly, we discuss the management of the mission, projects, daily issues, so there was really nothing to surprise me. It is, however, great to see the things we do and which I only know from project documentation and photos, in reality. All of a sudden it all falls in place, and I no longer need to work with just my imagination, but I can attach specific images to our project work.
Looking at the support Caritas Czech Republic is providing in Moldova, how has the situation changed over the past two years? Have there been much development?
Absolutely. There have been great developments at our mission in Moldova, at several levels. First of all, the position of the organisation has strengthened, we have a six-member team, and we are looking to extend it in close future. Secondly, in cooperation with our partner organisation Association Homecare, we are one of the main players in the home-care sector in the country.
Also our goal to diversify the areas in which we work, has been achieved. We have recently started working in the waste management sector, with our first project being funded by the Slovak Development Agency. Also, two years ago, our delegated cooperation project was only at the beginning. Despite numerous obstructions and changes to the deadlines, we managed to finalise the reconstruction of a building that has, since November, been serving as a home-care centre on the left bank of the Dniester River.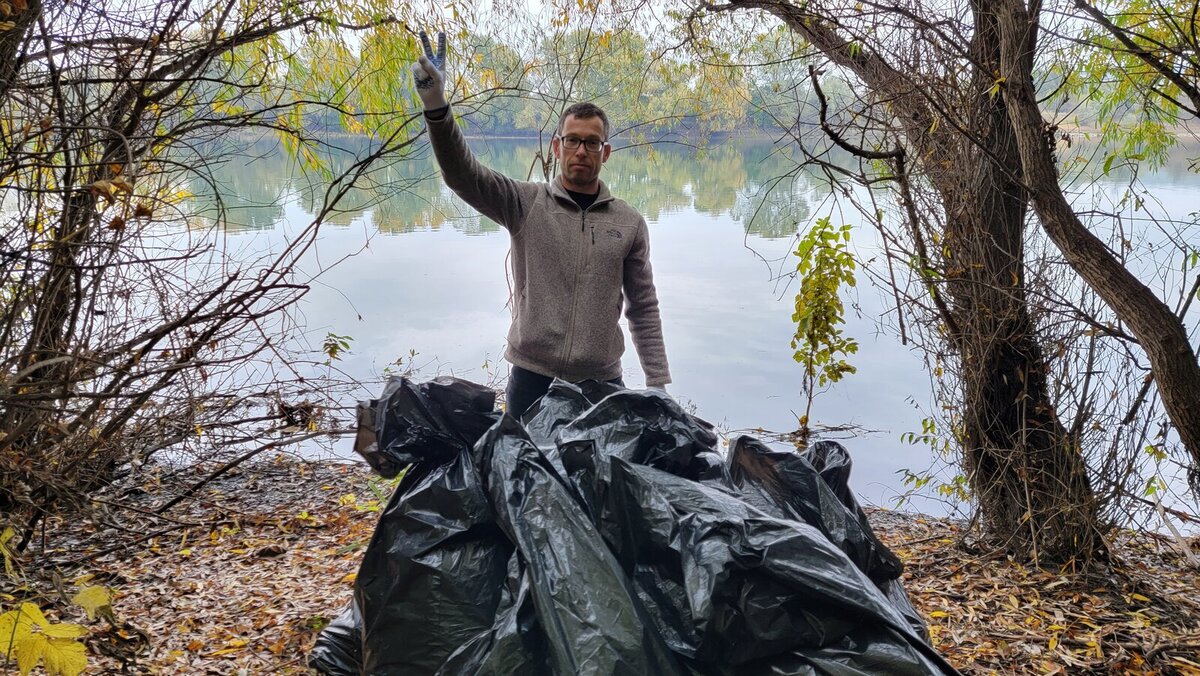 What were the obstructions you have mentioned caused by?
The main, and at the moment the only, reason is the fact that most of the work has been happening on the left bank of Dniester, which is a separatist area. Communication with the separatist authorities is a lot more complicated than with those in areas controlled by the government in Chisinau.
Apart from these complications, how easy or difficult is it working in Moldova?
Moldova and Moldovans and the way they work is very similar to what we are used to from the Czech Republic. What is a big problem there, is economic migration. Large number of people have been leaving Moldova to work abroad, and there are not that many skilled people left behind. So trying to find suitable candidates for newly opening positions is a challenge. For example, we have been looking for a colleague for our PR team since spring; without any luck.
During your trip, you also directly joined one of the project activities.
That is true. I joined a public event. That was part of our waste management development project in the town of Criuleni, just outside of Chisinau. We are aiming to create such system where local people can start separating waste, we will also focus in the collection, and the treatment of some solid parts of communal waste. Part of our work focuses, of course, on raising awareness. We do it through various activities, one of them being rubbish collection in public places, which many locals take part in. So I went to one of these events, and I helped the people of Criuleni collect waste in a prior city park, which has not been taken care of for years and is full of rubbish. The town is planning its revitalisation and collecting the rubbish was the first step on the way.
As the poorest country in Europe and a country greatly affected by work migration, Moldova is in a challenging situation. How do you personally see the country?
I really enjoy spending time in Moldova. It is true that it is not a country of extraordinary natural beauty or magnificent historical sites, however, for me personally, it is a very nice country. Chisinau is a pleasant, calm city with a lot of parks and other greenery, it is not too big so one can easily walk to most places. The Moldovans are kind and welcoming, they share a similar historical experience, and the food is also great.
Is it possible to say what future lies ahead of Moldova?
I would want to be an optimist, but to be honest, I am afraid that the future is very complicated for Moldova. It is caused by the massive work emigration, as well as the fact that it has not united territory. Till the issue with separatist areas is resolved, the door to the NATO or the EU will remain closed for Moldova. Even though Moldova would like to enter these unions. Another option is being reunited with Romania, but the Transnistria issue is again in the way. Another question is, how many Moldovans would in fact really want it, and also, whether it would be feasible for Romania itself.
What about the future of Caritas Czech Republic mission in Moldova?
I am very optimistic here. Our mission in Moldova is in very good hands and its position is stronger and stronger. However, because of the lack of skilled people on the job market, and the fact that we focus mainly on development cooperation, I expect a slower (compared with dominantly humanitarian aid missions) but stable growth. We are looking to further divesify the areas in which we work, as well as our financing. There is no doubt, the mission will keep growing and we will be able to help even more Moldovans.
Thank you for the interview.