Global education
The goal of global development education is to take responsibility in creating a world in which all people can live a dignified life. It is a lifelong learning process that contributes to understanding the differences, similarities and connections between people's lives in developing and developed countries, and facilitates understanding of the economic, social, political, environmental and cultural processes that affect them.
Caritas Czech Republic, in cooperation with Caritas Internationalis and the Czech Forum for Development Cooperation (FoRS), participates in global development education with projects aimed at educational institutions and the general public. We try to form such attitudes, when people are willing to actively participate in solving local and global problems. Through campaigns and various activities, we bring the relationship between sustainable development and migration closer, we call on the public to be open and critical thinking. We organize panel discussions and seminars with experts and guests on the topic of migration and development, as well as exhibitions, competitions, the so-called Living libraries and other events, where we try to acquaint civil society with this complex, but on the latest topic.
Basic principles
Global responsibility - responsibility for ourselves and for the world in which we live
Participation - participation in solving problems and conflicts
Partnership - cooperation and equal partnership between actors, state and non-state
Solidarity - solidarity and willingness to help people living in difficult conditions
Interconnectedness - perception of the contemporary world as a whole, and the search for connections among local, regional and global events
Openness and critical thinking - open and critical access to information and opinions, the ability to make moral judgments and decisions based on an informed attitude
Social justice - actively support respect for human rights and the promotion of equal opportunities for all
Sustainable development - adapting to new lifestyles for the need of preserving and improving the quality of the environment for future generations
Projects
Labyrinth 2030
The two-year project Labyrinth 2030 - The Road to Global Responsibility is funded by the Czech Development Agency and started in the spring of 2020. Its goal is to raise Czech society's awareness of the Czech Republic's foreign development cooperation and actively involve young people in finding innovative solutions to current challenges in this area. In addition to a number of awareness-raising and educational events on development cooperation for the general public, the project will also organize an innovative competition for young people under the age of 30, who will be able to contribute to streamlining foreign development cooperation with their original ideas.
Young Caritas
In January 2020, Caritas Czech Republic, together with the diocesan charities of České Budějovice, Hradec Králové and Plzeň, launched a two-year Young Caritas project in the Czech Republic.
Young Caritas is a Europe-wide platform that engages young people in Caritas activities and gives them the opportunity to have a positive impact on society. The activities of young volunteers within Young Caritas include, in addition to helping in charitable health and social services, organizing educational events for the public, organizing events for schools, creating projects to help not only their own communities, but also foreigners living in our country.
MIND (Migration - Interconnectedness - Development)
The three-year Pan-European project funded by the European Commission aims to raise the awareness of the Czech general public, including political representatives, the private sector and the media, about development aid and its connection with migration. It involves eleven charities that seek the active participation of European society in development issues. This project received financial support from the European Union's Education and Awareness Raising (DEAR) program.
PEACH (EU Aid Volunteers Initiative: European-Asian Partnership for Building Capacities in Humanitarian Action II)
The second project in a four-year Eurasian cooperation focuses on improving the knowledge and skills of the people of Asian countries (Nepal, India, Malaysia, etc.) and their preparedness for humanitarian disasters such as earthquakes or floods. Project activities are supported by European Commission funds. It is about developing security procedures and strategies in crisis situations at the regional level and passing on this knowledge to local charities through training and workshops, so that they can properly assess the situation and reduce the risk of disasters. We also share experiences related to working with volunteers. To streamline and speed up processes in the event of a humanitarian disaster, we have compiled a database of volunteers and recruiters from all partner organizations.
TEACH (Technical Assistance for European Caritas Organizations in Humanitarian Aid)
The project, funded by the European Commission, focuses on training the employees of Caritas and its partner non-profit organizations; the aim is to increase capacity in humanitarian aid. Within the Czech Republic, this is about streamlining the work of diocesan Caritas staff and the subsequent dissemination of information and knowledge about humanitarian aid, its principles and Caritas Czech Republic's foreign missions and volunteering opportunities for adults under the European EU Aid Volunteers program.
Sustainable cities and municipalities for development II
The project builds on the three-year cooperation between Caritas CR and the Union of Towns and Municipalities of the Czech Republic. It is supported by the Czech Development Agency and involves representatives of ten Czech towns and villages - Rožnov pod Radhoštěm, Mníšek pod Brdy, Úštěk, Sázava, Kopřivnice, Bukovec, Havířov, Vejprty, Prachatice and Třebíč. It is about the development of competencies, practical knowledge and cooperation of local governments, local associations and residents in the operation of globally responsible activities. The project includes training for local government representatives in the field of global responsibility, including the active involvement of citizens. It's also about improving the knowledge of the representatives of individual cities in project management or financing, sustainable living for future generations and responsible decision-making in these disciplines.
We live together, we talk together - by teaching tolerance and a culture of dialogue
We are cooperating with ARPOK and Insaan on the project, which is intended for primary and secondary school teachers and pupils, including multi-year grammar schools. The Czech-Arab Center for Cultural Dialogue is financed by the Czech Development Agency and the Ministry of Foreign Affairs of the Czech Republic. The aim is to bring current topics related to religion, to schools, and to integrate them into teaching. We provide support to teachers in the form of seminars, developing their knowledge of religious topics and methodological manuals. The aim is to teach students to have mutual respect and consideration for other people's spiritual values, as well as for critical thinking and exploring their own values ​​and attitudes.
Living library
One of the most original activities in global development education, which uses a library analogy of lending people instead of books. These live 'books' are 'read' through interviews with a small group of readers, thus, revealing their difficult situations. They are mostly representatives of various minority groups who have experienced a number of prejudices, i.e people of different ethnicity, sexual orientation, health status and lifestyle. Caritas Czech Republic organizes Live libraries for schools and the general public on religion and migration, so students can 'read' about an evangelical pastor, a Kurdish muslim, an Armenian witch, a nun, a Jewish religionist, a Buddhist, or the experiences of our volunteers.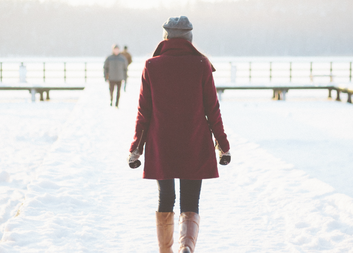 Russian Máša is not Czech Maruška!
I stood with suitcases full of things in front of the dormitory for lost strangers, connected by a single thought "I am alone in a foreign country with a foreign language, without family, friends and I do not know what I am doing here." I've been here for seven years now. I think Czech, I swear in Russian, I hate vodka and I love sirloin ....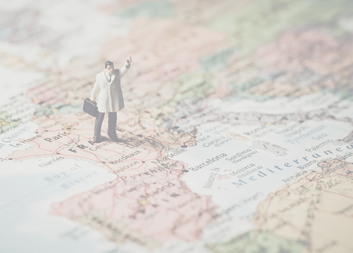 Hero of peace
It was 1988, I flew to Prague and my destiny has since been connected to the Czech Republic. In the meantime, my wife and I have been in Indonesia for two years, managing humanitarian aid. We live in Slovácko, and I like that, because the people here are "heroes of peace", as I say, because they sing ...
Homeless foreigners
Four years ago, I was on an internship in Greece, where I had the opportunity to watch how foreigners try to fulfill this value in makeshift camps. But what is dignified? Living in a tent surrounded by other tents? It occurs to me that we all know the answer to this question ...