Young Caritas
Young Caritas is an Europe-wide platform that engages young people in Caritas activities and gives them the opportunity to have a positive impact on society. The activities of young volunteers within Young Caritas include, helping out in charitable health and social services, organizing educational events for the public, organizing events for schools, creating projects to help not only their own communities, but also foreigners living in our country.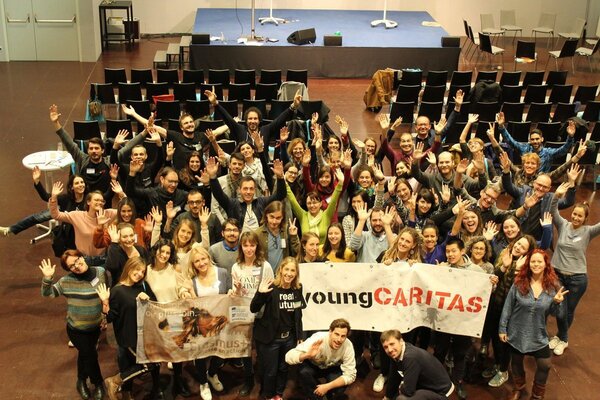 Valuable education is Young Carita's tool to strengthen and motivate young people to take over social responsibility and create a positive impact in their surroundings. From our point of view, volunteering has become a key source of informal education. Thanks to volunteers and their interest in our surroundings and society, young people can receive precious values, which could eventually become a part of their identity and, furthermore, they can spread it to the general public.
In January 2020, Caritas Czech Republic, together with the Diocesan Charities of České Budějovice, Hradec Králové and Plzeň, launched a two-year Young Caritas project in the Czech Republic.
Summer with Young Caritas
We would like to invite you to three inspirational project days for children, tailored to three age groups; from the youngest to adolescence, and will take place at the premises of the Charity Czech Republic Training Centre, in Marianeu, Máchova Street 7, Prague 2.
1. 7. 2020 14 – 18 h SLAM POETRY from 14 to 18 y.o.
2. 7. 2020 14 – 18 h YOYOING   from 9 to 13 y.o.
3. 7. 2020 9 – 13 h GROWING PAPER from 5 to 8 y.o.
What we do:
We awaken amoung the young, empathy and the desire to strengthen solidarity and social justice on the basis of the slogan "create the future".
We are strengthening our interest in volunteering.
We organize awareness events for the public, project days and educational workshops for schools and collectives.
We create projects to help our own community, but also to help foreigners living in our country.