Young Caritas
In Young Caritas, we give the youth a space for their ideas and offer them a helping hand to make the world a better place.
Besides supporting health and social charities, the activities of our young volunteers include organizing educational events for the public and for schools, and creating projects focused on helping local communities or foreigners living in our country. We are a part of the European platform Young Caritas.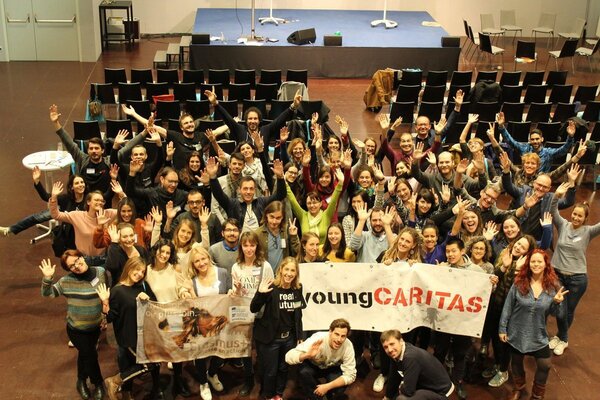 In January 2020, Caritas Czech Republic, together with Diocesan Charity of České Budějovice, Diocesan Catholic Charity of Hradec Králové, and Diocesan Charity Pilsen, started a three-year pilot project in the Czech Republic. Because of this project, we, together with our young colleagues, improve in non-formal education techniques, share our experiences, and push towards global responsibility.
Project Young Caritas is co-funded by the European Union.