The most effective help brings long term solutions and promotes independence. This is why the saying about not giving a fish, but teaching to fish is so powerful – it does not only help today, but also in the years to come. We focus mainly on securing livelihoods and shelter. Support projects that bring long lasting positive change to their lives.
Donate lasting change
Bank transfer or card payment
Transfer to the collection account
QR code
Success Stories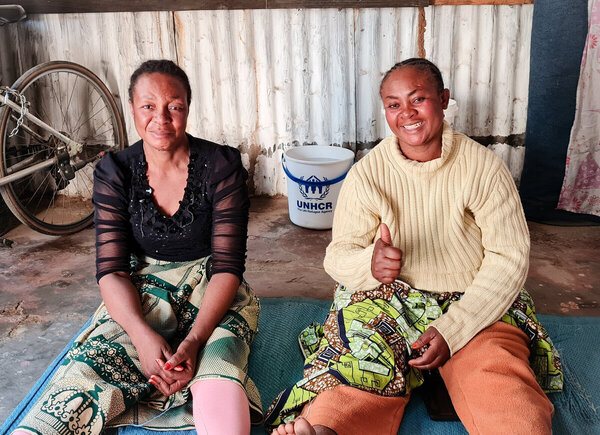 Back at square one
"We escaped the night they abducted my husband. I have not seen him since," describes Annie, who fled the Democratic Republic of Congo to escape armed rebels. They first murdered Babiane's husband, a few days later abducted the two sisters and Annie´s husband. "We were taken to a remote bushland, there we were separated to be raped by several Mai-Mai, while my brother-in-law was being tortured," recalls Bibiane.
We arrived in Zambia after travelling for 3 days by boat. Two of their children went missing on the way. But the suffering was not over. "In Zambia, we were not able to keep up with the rent," explain the sisters. Caritas provided them a grant to help them start their own business. "We used the money to purchase a Smoking Kiln to start our fish-smoking business," describe the successful new business owners.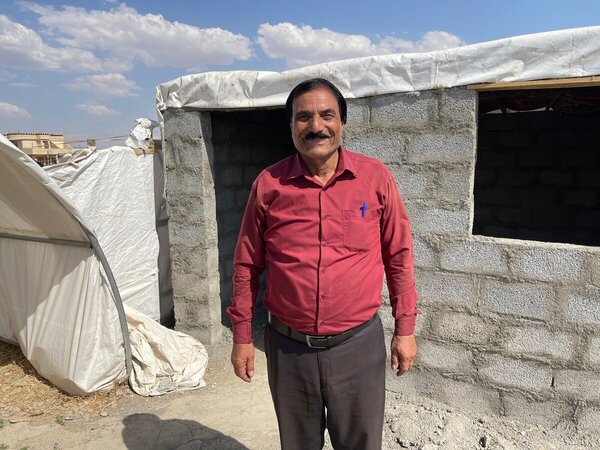 To feel at home
Rashid and his family were forced to flee their home in Sinjar, he had to leave his house and agricultural land behind. It has been seven years but they can still not return home, and until recently, they were missing one of the basics – a roof over their heads. "Our financial situation had been very critical," says Rashid. "I tried to improve my situation as a daily worker, and find a place to build our shelter."
This was eventually made possible with the support of Caritas and Rashid and his family now have a place to live. "This is the first time that I feel like at home," says Rashid. "I have a wife and a daughter who are disabled, and I am happy I can provide them with a safe and dignified life."
Get back on own feet
Bunfinda came to Zambia from the Democratic Republic of the Congo, fleeing the devastating war. He now lives with his family in a refugee settlement. As a newcomer, he received the basics - a tarp to build a shelter, utensils, and a small allowance."But I needed to get on my own two feet and take care of my family," explains Bunfinda.
And this is where we help the refugees. Thanks to a small grant and training, Bunfinda started his own small business. He bakes and sell bread, and above that he sews clothes for people in the camp. "Caritas gives us a helping hand and teaches us to use our own head. Thanks to that, we can improve our livelihoods in the future," says Bunfinda gratefully.