Caritas gains PQP status from UNHCR and receives a low risk score from UNICEF
Working with UN agencies means that its partners must meet a number of crucial conditions to be able to carry out the projects. Caritas Czech Republic successfully prequalified for procurement on behalf of UNHCR and also prepared self-assessment of its policies for UNICEF and received the best possible risk level in terms of safeguarding.
UNHCR's partners need to be pre-qualified for procurement
For the United Nations High Commissioner for Refugees (UNHCR), its partners make an essential contribution to the protection and support for refugees and other persons of concern. If an organization wants to work as an implementing partner of UNHCR, it needs to be prequalified for procurement (PQP) and thus receive a PQP status.
Once the organization receives this status, it can do procurement on behalf of UNHCR while carrying out the projects.The assessment of PQP status for a partner is conducted independently from the partner selection and is done by UNHCR's Procurement Service.
As Caritas Czech Republic is UNHCR's partner in Zambia, we had to undergo the evaluation process to determine the granting of a PQP status. UNHCR runs a thorough assessment of the organization's entire procurement and financial system to ensure they are all in compliance with UNHCR's requirements.
UNHCR granted Caritas Czech Republic the PQP status on 10th of March this year and it is valid until 2025. Which means that during this time Caritas is competent to do procurement on UNHCR's behalf.
Multi-country scope
Caritas applied for the PQP status because its mission in Zambia is currently an UNHCR partner and therefore it was a requirement. However, the status that was granted to Caritas has multi-country scope which means that the procurement policies and procedures of the partner's local entities are in compliance with its headquarters' policies and procedures.
Thus the PQP status is valid for all the missions of Caritas Czech Republic.
Caritas received a low risk rating from UNICEF
Since Caritas Czech Republic's mission in Georgia became a UNICEF partner last November, UNICEF headquarters in New York asked Caritas to prepare our own PSEA Assessment (Protection from Sexual Exploitations and Abuse).
UNICEF assigns a high risk rating to its new partners until they complete the self-assessment. After the assessment, the organizations gain a new status according to the score they receive from UNICEF.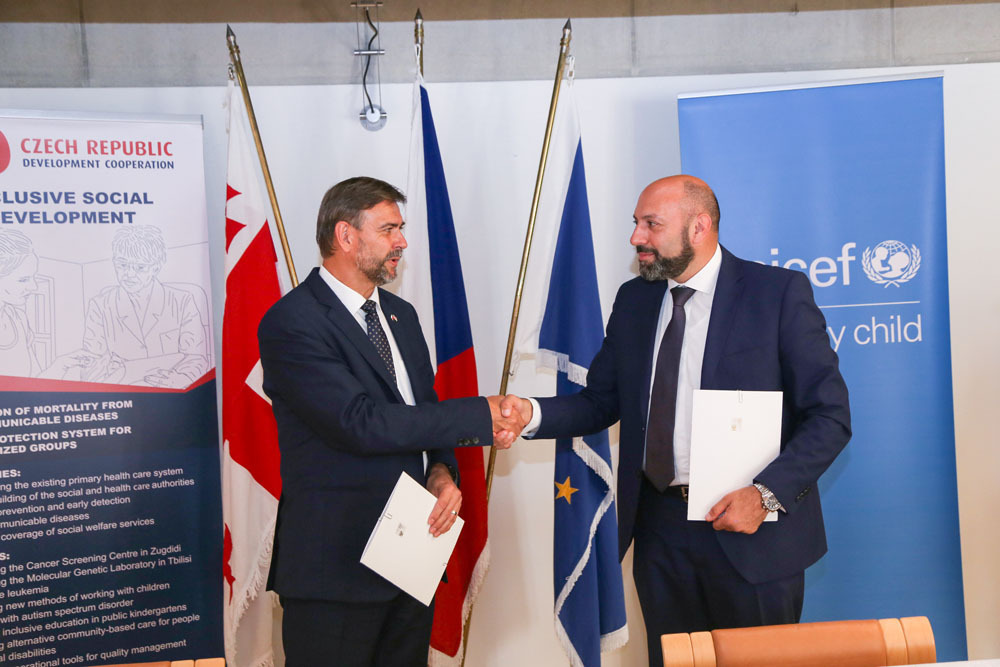 The self-assessment covered six core standards - organizational policy, organizational management and HR systems, mandatory training, reporting, assistance and referrals, and investigations. After we sent the self-assessment and all the necessary evidence to UNICEF, Caritas received the best possible risk level - low.
As in the case of UNHCR, this score is valid across the entire organization and all other missions can present themselves as a low risk when partnering with UNICEF.
The PSEA Assessment is also valid for five years.
Cover photo credit: Jiří Pasz