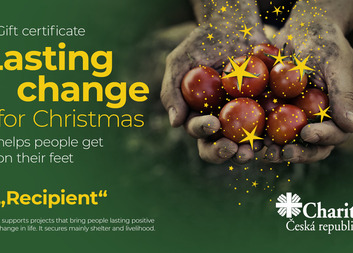 Give the gift of lasting change for people in need this Christmas
The most effective help is the help you will not need again. That is why Caritas Czech Republic helps people in disadvantaged regions to get back on their feet once and for all. Join us in giving these people hope for a better life and give them the gift of lasting change this Christmas. Not only will you be helping those in need, but you will also receive a Christmas gift certificate from us that you can donate to your loved ones so that they too can feel good about helping others.
A gift that makes a difference
Many people in need are often unable to do anything about their situation. They are dependent on humanitarian aid, often without enough resources to provide for their livelihoods or even a roof over their heads.
Yet with just a little support, these people can overcome difficult obstacles and get back on their feet. Just like sisters Annie and Bibiane from the Democratic Republic of Congo. Both women have literally been through hell and their stories of their escape to Zambia are hard to listen to.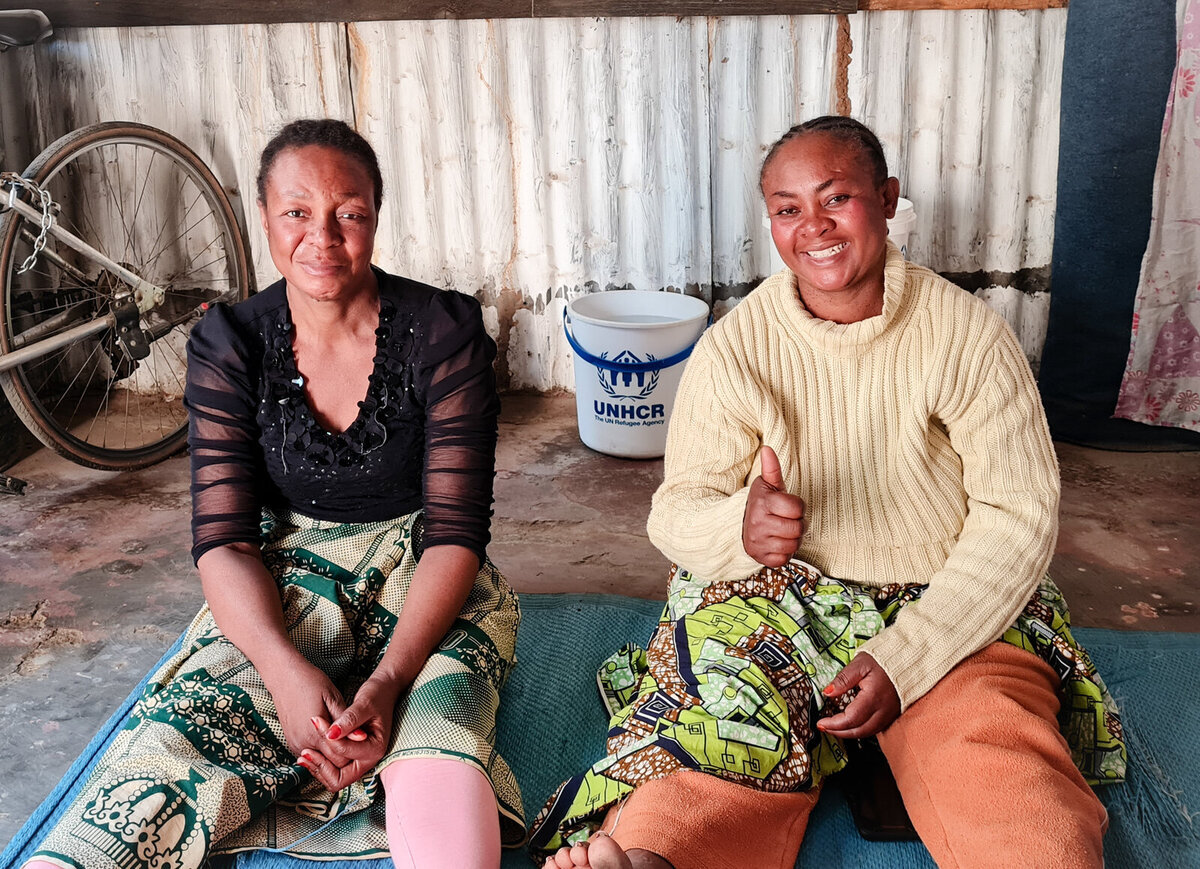 "We escaped the night my husband was kidnapped. I never saw him again," says Annie, who fled the Democratic Republic of Congo with her sister Bibiane from armed rebels. The rebels first murdered Bibiane's husband, then a few days later kidnapped both sisters and Annie's husband. "They took us to the bush. They raped me and my sister while torturing my brother-in-law," Bibiane recalls.
After a three-day journey on a boat, they arrived in Zambia. On the way, their two children were lost in the crowds. Their troubles were still not over. "In Zambia, we couldn't even pay the rent," the sisters explain. Caritas Czech Republic gave the women a grant to support their business. "We used the money to purchase a Smoking Kiln to start our fish-smoking business," describe the successful new business owners.
A lasting change for the better
Annie and Bibiane now have a secure livelihood and are able to live independently and with dignity again. Even help such as a small grant to support their trade has changed their lives for the better. Their small stall selling smoked fish is a success, giving both sisters something to smile about.
Help people like Annie and Bibiane and give the gift of hope for a brighter future this Christmas.