Life on a mission during the COVID-19 pandemic: What is it like in Mongolia?
COVID-19 has been a part of our lives for almost a year. Would you like to know how life on Caritas Czech Republic's missions has changed? For example Mongolia did not have any local transmission of the COVID-19 disease until November. However, the country has already put in restrictions in the beginning of last year. How did the pandemic affect our work? How did we help people who were hit hard by the crisis? Jana Žilková, head of our mission in Mongolia, will tell us more about it.
Mongolia enjoyed a relatively long period without any local transmission of the
COVID-19 disease. This was also due to the fact that the country started introducing restrictions immediately after the virus appeared in neighboring China. Mongolia closed its borders with China right away, introduced the rule to wear a face mask in public places, and closed schools and all non-essential shops and services. The first locally transmitted cases of the virus appeared in the country on November 11th, and to date Mongolia has 2416 cases. Two people died because of the disease.
Jana Žilková describes life during the coronavirus pandemic in Mongolia. How did the pandemic affect the work of Caritas Czech Republic in the country? What surprised her about the pandemic in Mongolia?
What has changed the most in your work since the beginning of the pandemic?
I used to have 3-5 meetings on the daily basis and travelled all around the city just to meet the people and attend various events. As most of the meetings take place online, I don't spend my time with commuting and being stuck in the traffic jams. Instead, I use this time more efficiently. However, I hope that we will go back to personal meetings and will be able to organize and attend bigger events soon as I miss personal interactions and meeting new people that is almost impossible online.
But online meeting will definitely play a huge role in the post-COVID-19 times. Mongolia is a huge country and only thanks to the digital technologies we are able to interact with people from all 21 provinces at the same time without unnecessary travelling.
The coronavirus pandemic has brought various obstacles to the lives of each of us. What problems did Caritas Czech Republic's mission in Mongolia face?
The pandemic has made it difficult to network and meet new people and stakeholders. Networking is very important in our sector as it opens the door to new partnerships and hopefully additional funding for our projects and initiatives. This is currently not possible, however, we still try to reach out to different organizations and stakeholders online. We come to the office only if it's necessary and we predominantly work from home.
How did Mongolia manage the outbreak of the pandemic?
Mongolia has managed the pandemic fairly well. Quick reaction to a pandemic is nothing new in Mongolia. In 2003, the Government of Mongolia took similar measures to slow down the spread of SARS among the population. The population of Mongolia is relatively small, 3.3 million, with more than 50% of citizens living in the capital city Ulaanbaatar. The country enjoyed relatively long period without any local transmission, however, that changed in November 2020. 
Mongolia introduced measures against the spread of coronavirus even before the first locally transmitted cases were confirmed in the country. How did it react when COVID-19 appeared in Mongolia?
On 11 November, 2 locally transmitted cases were confirmed and since then the local transmission and everyday new cases have become a part of our lives. So far, 2 curfews have been imposed and the third, the strict one, is imposed between 11 and 23 February 2021. During this time, there is no public transportation, no personal cars are allowed to travel, and only 1 person from 1 household will be allowed to the nearest grocery shop or pharmacy. All non-essential shops and services will be closed and any travelling out of the city or into the city is prohibited. 
How does life in Mongolia look like now?
We all try to adjust to the new normal. We have to wear masks all the time, avoid crowds and keep our spirits and bodies healthy, both physically and mentally. The coldest period in Mongolia is slowly behind us and even though it is too early to talk about spring or pleasant weather, it's more comfortable to stay outside. We all wish to escape the city to the beautiful countryside of Mongolia and we hope that it'll be possible soon. I think that we all learnt to be more patient as there is nothing we can do, except waiting and keeping our spirits in a good mood.
Is it possible for foreigners to travel to Mongolia?
There are only a few charter flights to Mongolia every month and it is extremely difficult to get the flight tickets. Foreigner who have relatives in Mongolia or who work in Mongolia are allowed to travel to Mongolia but again it is difficult to get the tickets.
Caritas Czech Republic in Mongolia helps the most vulnerable people. How has the coronavirus pandemic affected them?
Our beneficiaries are greatly affected during the COVID-19 crisis. As we work with the most vulnerable groups of people, including children, people with disabilities, informal waste collectors and many others, they are usually the ones affected the most. Their incomes have dropped critically and even though the Government of Mongolia has adopted several measures, for instance it increased the child benefits or distributed stimulus packages to the vulnerable groups, many are not able to cover their basic needs.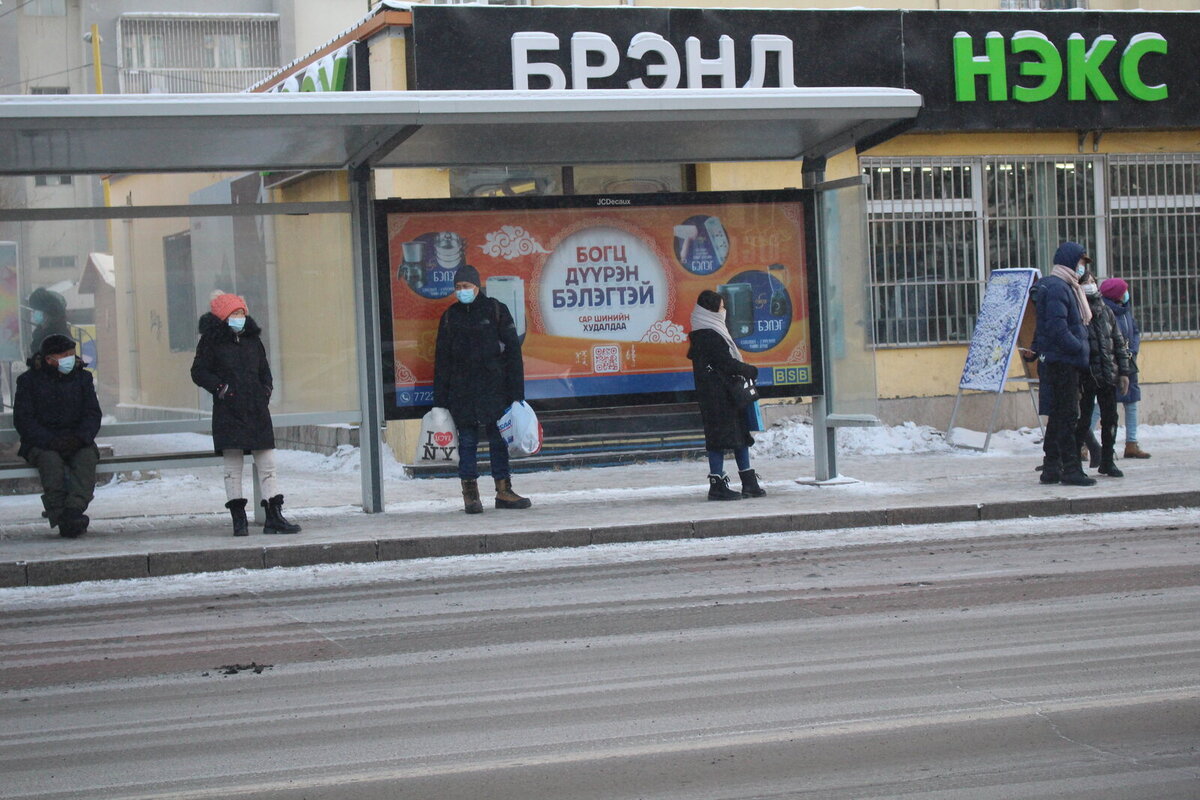 What did Caritas Czech Republic do to help the people who were hit hard by the impact of COVID-19 in Mongolia?
We have answered to many calls and requests. Caritas Czech Republic supported an orphanage in Ulaanbaatar with the donation of over 3,000 EUR. Moreover, with the financial support of the European Union, we purchased humanitarian kits worth more than 20,000 EUR and handed them over to Red Cross in Mongolia. The assistance was distributed to 520 households and vulnerable groups, including informal waste collectors, people with disabilities, families with small kids living in the outskirts of Ulaanbaatar and many others.
When will the vaccination against COVID-19 start in Mongolia?
The vaccination is currently not available in Mongolia. Mongolia has applied for the support under the COVAX Facility Mechanism. On 4 February 2021, it was announced that the country will received around 180.000 vaccines but we don't have more details.
What surprised you the most about the pandemic in Mongolia?
It was surprising how swiftly and without any hesitation people accepted the fact that there will be many restrictions in place and thus their personal freedom will be restricted. Last time I travelled to Europe more than 18 months ago and even though I dearly miss my home, the situation is more stabilized and relaxed here. Of course, we have many strict restrictions in place but people are used to it and follow the necessary rules.   
Caritas Czech Republic in Mongolia helps to improve the plastics recycling system and also works with young people and teaches them how to start a career.
Are u interested in how the life on a mission looks like during the coronavirus pandemic? In the following interview, you will find out what it looks like on the mission of Caritas Czech Republic in Georgia.