In Zambia, we involve local farmers to help their own communities
Alex Mape lives in the Mantapala area, in the village of Semawe, which lies next to a large refugee settlement. He has a wife and three children and thanks to Caritas Czech Republic, his life was significantly improved, according to his words.
Lead farmer and motivation for others
Caritas Czech Republic has chosen Alex to become the leading farmer in his community. His main role is to set an example for others who also want to farm. Alex comes to farms cultivated by locals and refugees and teaches them how to prepare sowing, how to irrigate crops, how to use fertilizers, insecticides and other things so that their work has good results.
Seed nurseries are another help for local farmers and at the same time a tool for sustainable agriculture. Caritas helped to set them up and then handed them over to leading farmers. Thanks to this, they can sell seeds and seedlings and at the same time continue to build a nursery that can serve for many years. "I think the nursery will change my life by selling tomato, cabbage or onion seedlings. It's a new thing in Mantapala, there's no one who grows plants from seed," says Alex. The cooperation of Caritas Czech Republic with Mendel University in Brno has proved very useful for work on innovation and sustainable agriculture.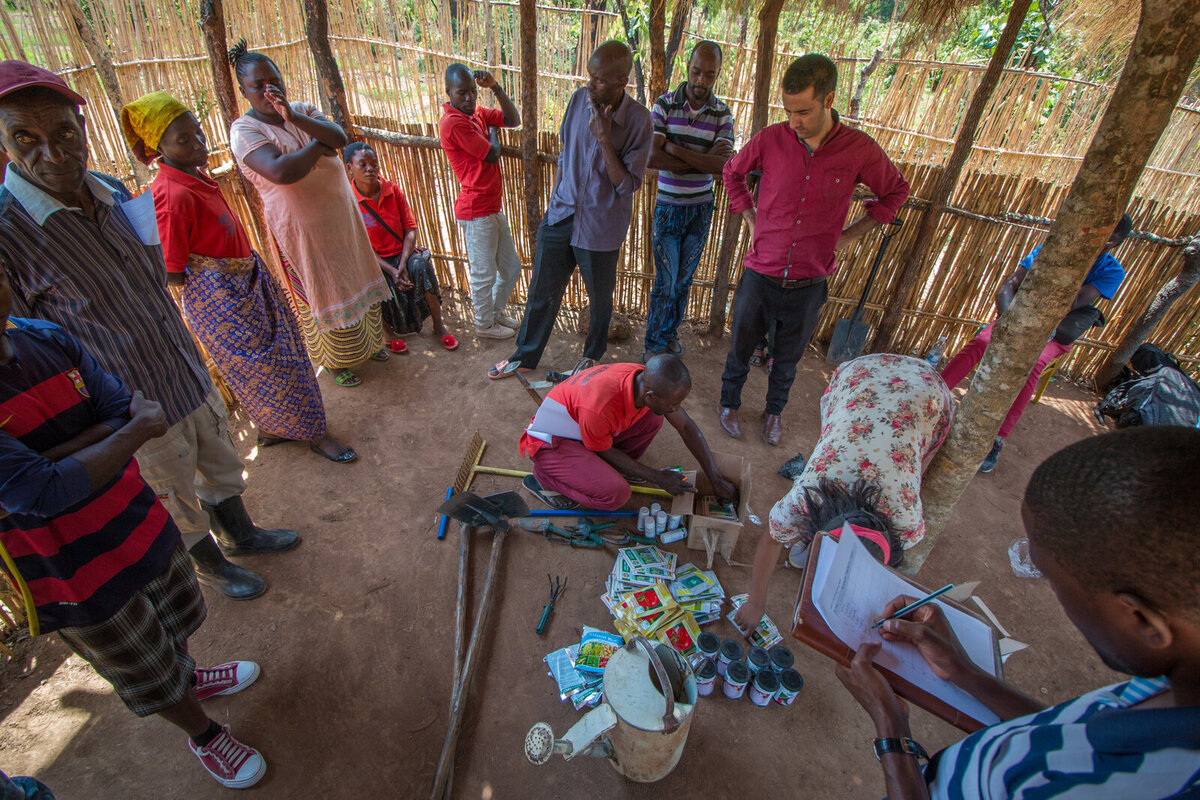 The development of agriculture also helps in other areas
The story of Mr. Alex combines several goals of Caritas Czech Republic's mission in Zambia. On the one hand, it is about supporting agriculture in the area, but it is also possible to reduce malnutrition thanks to the possibility of growing a variety of crops: "It makes me happy that I bring health to all of us. When we grow vegetables, we eat different types of food at once. And all the people in our villages look healthier. If you keep eating the same thing, you risk malnutrition," says Alex.
As a leading farmer, Alex also comes into contact with refugees from a nearby refugee camp, who are also involved in cooperation with Caritas Czech Republic. They too can benefit from seed nurseries, the advice of the lead farmer and other support for their own farming, which makes it easier for them to stand on their own two feet and significantly improve the living situation of themselves and their families. Alex is really grateful for the work of Caritas Czech Republic in Zambia: "I thank Caritas for giving us this opportunity. And also for helping us all here. Caritas helps us in many different ways. Thank you for the hard work."
Photo and video credit: Michal Gálik