Lebanon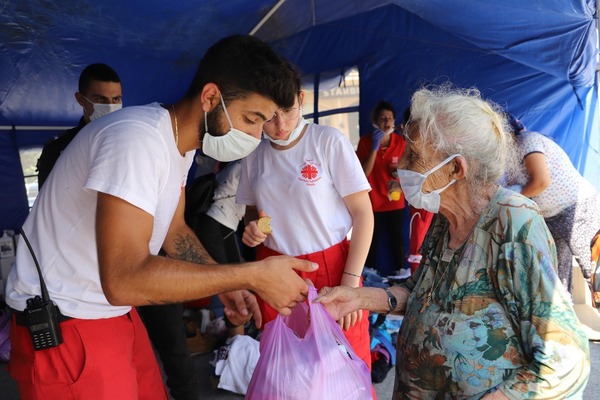 Over 13 million people have fled their homes due to the long lasting conflict in Syria. Out of those who have crossed the country's borders, most have found new homes in neighboring countries. One of these countries is Lebanon where 1.5 million Syrians currently live, making up nearly a quarter of the country's current population. This creates pressure on various aspects of life in Lebanon, including the already overwhelmed health system.
Support of Health Service - Prenatal Care
Together with Caritas Lebanon, we supported the local health service in 2017, specifically prenatal care of vulnerable women. Through our aid, vulnerable women in seven health centers across the country have been able to undergo ultrasound and other important tests, and have gynecological consultations. In Lebanon, we provided training for head nurses in selected health centers and organized awareness-raising sessions which covered topics, such as prenatal care, breastfeeding, nurturing, and postnatal care.
Immediate Aid after the Beirut Explosion
The massive explosion of ammonium nitrate in the port of Beirut in August 2020 dramatically affected the lives of the Lebanese for a long time. The country was dealing with a deep economic crisis prior to the explosion, which was worsened by the disaster even more. Caritas Czech Republic immediately launched a public collection to help Lebanon, to which the Czech donors contributing more than 2 million Czech crowns. This collection aided more than 220,000 people.
We also immediately immersed ourselves in helping the victims of this disaster. Together with partner Caritas Lebanon and other Caritas from Europe, we helped the locals rebuild their destroyed homes and provided food and sanitary and health packages. We provided medical care and psychosocial assistance to people who are dealing with aftermaths of a traumatic experience.
Caritas Switzerland, which has been operating in the country for a long time, is coordinating the distribution of the aid.