We launched an appeal Caritas for Ukraine
In response to the entry of Russian armed forces into the territory of Ukraine and the resulting risk of further escalation of the armed conflict, Caritas Czech Republic announces a public collection to help the inhabitants of the affected areas. At the same time, we have released half a million crowns from our emergency fund for immediate aid.
As a result of the protracted armed conflict, the east of Ukraine is facing a long-term humanitarian crisis. Russia's recognition of the separatist republics and the entry of the Russian army into their territory will further exacerbate the dramatic situation in the country, and tens of thousands more people will be forced to flee the affected areas and will need help secure the basic necessities.
In cooperation with our long-standing partner, Caritas Ukraine, we will focus in the first phase on immediate support of people affected by the new fighting, whether they remain in the affected areas, or are forced to flee. This assistance will focus on providing basic needs such as water, food, sanitation, and shelter. The intervention also includes the provision of psychological assistance. Caritas Czech Republic has also released CZK 500 000 from the Emergency Fund for immediate assistance.
"The situation in Ukraine is already alarming, the east of the country has been facing a humanitarian crisis continuously since 2014. The escalation of the conflict will further - and probably unfortunately dramatically - increase the number of those who will need immediate assistance in providing the basic necessities of life. We are ready to play our part in helping those affected, all the more so as this is a country so close to our hearts," says Evžen Diviš, Regional Manager for Post-Soviet and Middle East.
Fundraising appeal - Caritas for Ukraine
Caritas Czech Republic announces an appeal Caritas for Ukraine to help people affected by the armed conflict in the country. The collection account number is 55660022/0800 at Česká spořitelna, variable symbol 104. You can also donate directly online. 
You can also donate by sending an SMS to 87 777 with the following text:
DMS CHARITASVET 30, DMS CHARITASVET 60 or DMS CHARITASVET 90
"The appeal will help people affected by the conflict to secure their basic needs. We thank everyone who will help the people of Ukraine in these difficult times," adds Evžen Diviš.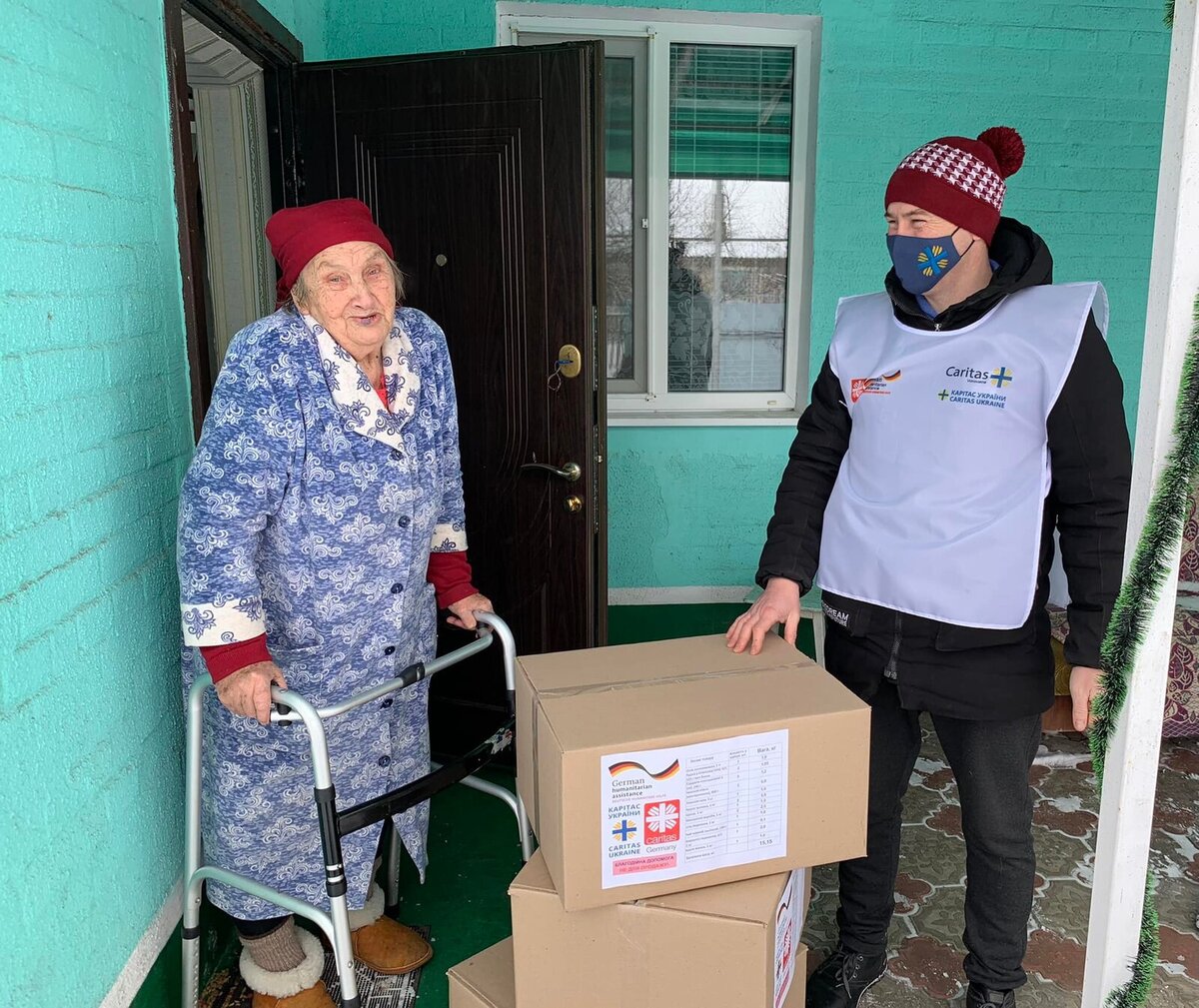 Caritas has been helping in Ukraine for a long time. For example, we have ensured an increase in the availability and scope of health care in Eastern Ukraine, or trained psychologists in post-traumatic stress management. We also support the country's internally displaced people, and helping with the development and provision of social care services and material assistance.
Caritas Czech Republic's Emergency Fund is made up of the donations of the Three Kings collection. It serves to help people affected by sudden natural disasters or war conflicts.
Thank you for your help
Media contact
Evžen Diviš, Regional Manager and Deputy Head of Department, Department of Humanitarian Aid and Development Cooperation
E-mail: evzen.divis@charita.cz
Tel: +420 731 646 991