5 ways Caritas Czech Republic is helping people affected by the war in Ukraine
The war in Ukraine has been going on for more than a month. Throughout this time, we have seen a huge wave of solidarity with the Ukrainian people, with donors having already sent 121 million CZK to the Caritas for Ukraine collection. Thanks to them and the generous support of many companies and organisations, we are able to help Ukrainians at home and abroad. How does Caritas help people affected by the war?
1. Humanitarian aid for Ukraine
Much of our aid goes directly to Ukraine. We have sent several trucks and one trainload of humanitarian aid to the country. Already at the beginning of March, we sent two trucks to Zaporozhye, which brought non-perishable foodstuffs and hygiene supplies, including special food for children. Caritas Mariupol, a partner organisation of the Ostrava-Opava Diocesan Caritas, which had to evacuate from besieged Mariupol, is currently operating in Zaporozhye.
Another shipment headed to the border town of Tyachiv in south-western Ukraine. Among the most needed items at the moment are generators to help provide electricity and heat to displaced Ukrainians and those helping them. Especially in the border region, the situation is becoming critical, and Ukrainian cities, not just neighbouring countries, are also facing large numbers of refugees. The truck heading to Tyachiv was filled with electric power stations, foodstuffs, as well as sleeping bags and mattresses. In cooperation with ČD Cargo, Charity Czech Republic dispatched a freight train with another batch of generators and humanitarian aid for Caritas Volyn.
More shipments of humanitarian aid, including medical supplies, are on their way. We will continue to send material aid.
2. Accommodation centres in Moldova
We are of course helping refugees in the Czech Republic, but part of our aid is also going to Moldova, where we have a permanent mission. Currently, refugee centres in Moldova are caring for more than 100,000 refugees. Caritas Czech Republic has helped to equip several refugee accommodation centres with basic needs such as beds, mattresses, blankets, pillows and bed linen. We also supplied washing machines, refrigerators and microwaves.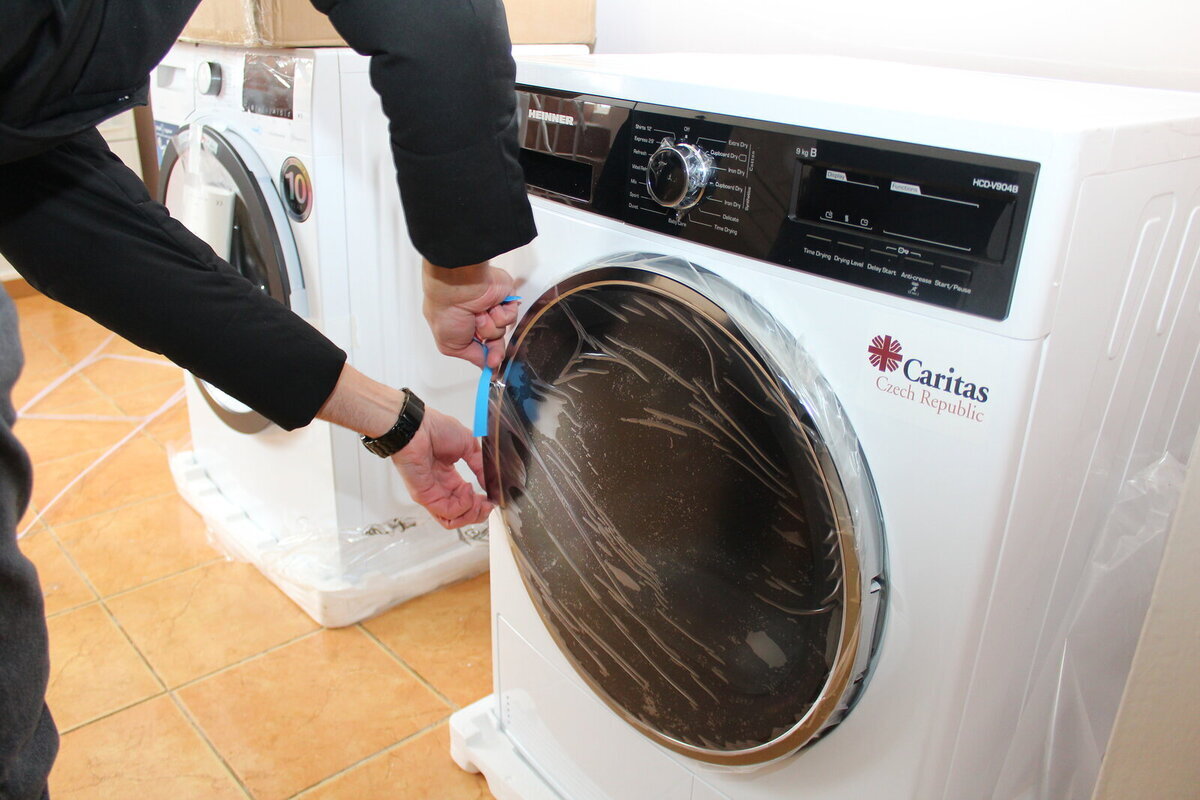 From both the Moldovan and our side, this is an effort to provide the refugees with as much comfort as possible so that they can have a break after their unpleasant experiences. Many of them have experienced bombing, left home with only a few bags and their journey to safety took several days. The most important thing that the accommodation centres in Moldova and elsewhere can provide them with is a sense of security and a chance to rest after the difficult days.
We also provide refugees in Moldova with basic sanitation and medicines.
3. Direct help in Ukraine
Caritas Czech Republic has been in close working contact with Caritas Ukraine for many years, and we have been able, for example, to expand hospital care in the east of the country. Local branches of Caritas are also very active, such as the Archdiocesan Caritas Olomouc, the Diocesan Caritas Ostrava-Opava or the Regional Caritas Znojmo.
Since the first days of the Russian invasion, we have been in intensive contact with the local Ukrainian branches of Caritas. They continue to help people fleeing the war to provide the basic necessities of life, such as shelter, food, water, hygiene supplies and psychological care. They also organise transfers of people from war zones to relatively safer ones. We support this aid through financial contributions and by sending material aid or organising trainings in crisis psychological intervention. Caritas has already helped hundreds of thousands of people in Ukraine and the assistance continues to expand.
4. Help at the border
The Caritas network has shown its unprecedented strength. Thanks to the joint efforts of individual Caritas organisations, whether in Ukraine, Slovakia, Poland or elsewhere in Europe and the world, we as a network are able to provide assistance to people affected by the cruel war in Ukraine wherever they are.
The Caritas Network is helping in Ukraine, providing basic services to refugees at border crossings, and providing basic facilities and support in the countries of destination. We are also focusing on preventing human trafficking, which unfortunately can easily take advantage of the current situation.
5. Supporting refugees in the Czech Republic
Nearly 300,000 people fleeing the war in Ukraine have already arrived in the Czech Republic. These are mainly mothers with children and the elderly. The Caritas Network in the Czech Republic is helping them to provide basic needs such as accommodation, clothing, food and help with visas, school, medical care and interpreting. We also run a hotline in Ukrainian for incoming Ukrainians.
Thank you for helping with us.