The aftermath of the Beirut explosion: Caritas helped 301 896 people
200 people were killed and thousands injured as a result of the Beirut explosion in August 2020. Caritas Czech Republic opened a fundraiser in order help the victims of the blast. Czech donors donated more than 2 million Czech crowns. Thank you! How did we use the money?
Lebanon is facing a crisis
Lebanon momentarily finds itself in the worst situation so far since the end of the Lebanese civil war in 1990. The combination of a big influx of Syrian refugees, street protests, impacts of the covid-19 pandemic, depletion of resources and economic, political and social crisis puts the country on the brink of a collapse. And it is only now that the nation is finally recovering from the Beirut explosion, which happened last summer.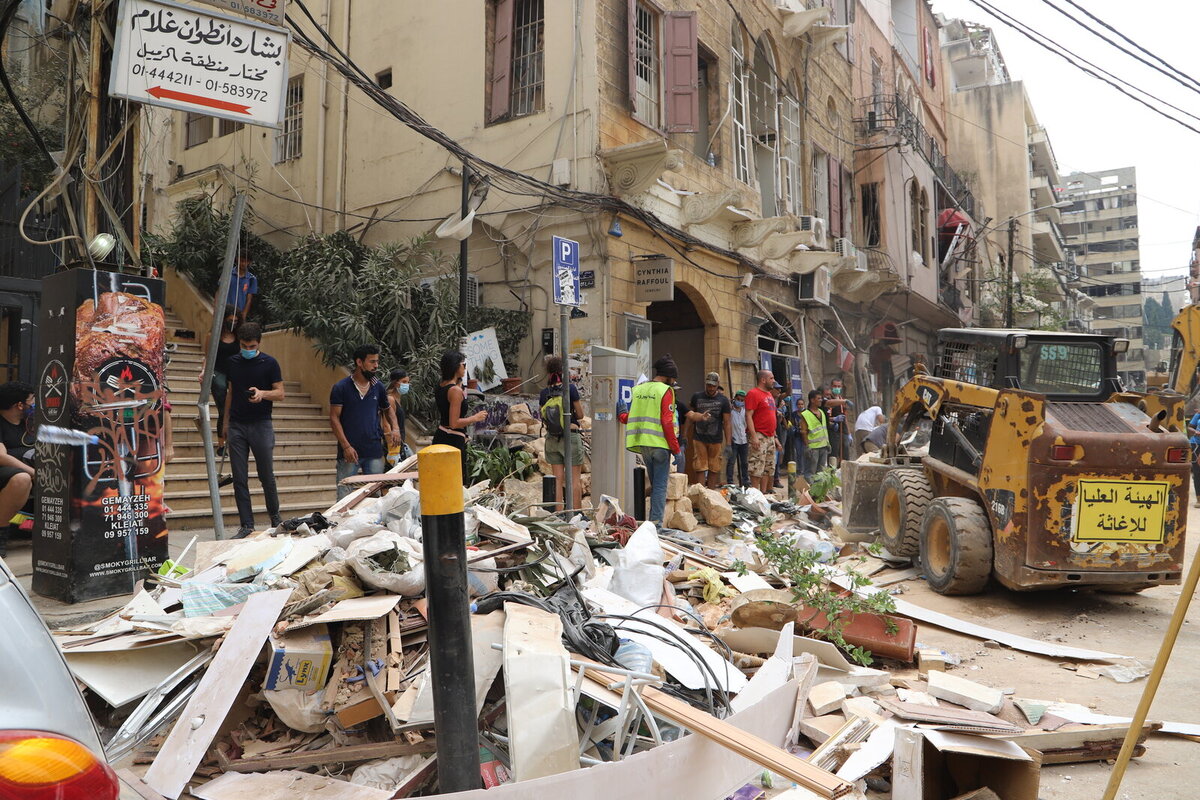 Our help in numbers
Thanks to the donations from donors, we were able to help more than 300 000 people, whose lives drastically changed due to the blast. For example, it allowed us to provide 3 550 hygiene kits, 6 938 food kits, 205 432 hot meals, as well as 62 306 medicines. Moreover, we were able to give 4 851 people medical care and provide 1 016 more people with psychological assistance. In addition to that, we were lucky enough to use the donations to renovate 876 houses and 119 shops.
Wardé's story
Although numbers usually let us see the bigger picture, it is important to realize that there are real people hiding behind statistics. We presented the story of the nurse Wardé to you earlier this year, nevertheless, stories with happy endings like this one deserve to be repeated. Although Wardé lost almost everything as a result of the explosion, she cried the most because of the blast destroying a photo of her deceased son. Although no money can bring that back, thanks to the donations and Caritas' help, the nurse was able to pay off her debt and cover household expenses. "Many nights, I cried myself to sleep, I had nothing to buy medicine for," Wardé describes, "I want to thank Caritas for helping us. When we received the financial aid, I was flying high like a bird. I can't even describe how overwhelmed I was."
Caritas' help does not stop here
Although our fundraising campaign to help the victims of the Beirut explosion is over, our help doesn't stop here. Lebanon is going through tough times and our priority remains that the citizens of the country are not to be affected by the crisis. In cooperation with local organisations, government and army, we are ready to provide all the help that is needed.
Thank you!
We would like to thank all the donors that contributed to our fundraising campaign and helped the citizens of Beirut. The situation there is not easy and it is only because of you that we were able to provide such extensive aid. Thank you!