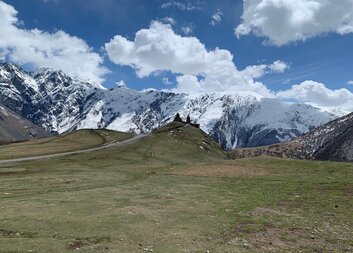 10 interesting facts about Georgia that will surprise you
Are you planning to go on holiday this year? Maybe your destination is a small country on the border between Europe and Asia. For many people, Georgia is still an undiscovered destination, but the country has a lot to offer. Here are 10 interesting facts that will convince you to visit Georgia!
1. Georgia is actually not Georgia
At least according to the locals. They call their land "Sakartvelo", which translates as "those from Kartli". Kartli is the historical name for the central part of the country. It is not clear where the term Georgia came from. Most people believe that the name derives from Saint George, who is a patron of the country. He even has his own statue in Tbilisi. There is also a theory that the name comes from the word gurğ, as the present-day area of Georgia was referred to in Persia.
2. You will find the deepest cave in the world here
If you are fascinated by caves, you should definitely not leave Georgia out of your travel plans. The Western Caucasus is home to the Verevkina cave, which is considered to be the deepest cave in the world with a depth of 2,212 metres.
3. Georgia is believed to be the cradle of wine
The mild climate and winds from the nearby Black Sea are behind the birth of Georgian famous wine. But did you know that the wine probably originated here? The tradition of winemaking here is more than 8,000 years old and it was actually an accident. The locals poured grape juice into earthenware vessels and left them underground during the cold months, and that's how the wine was made.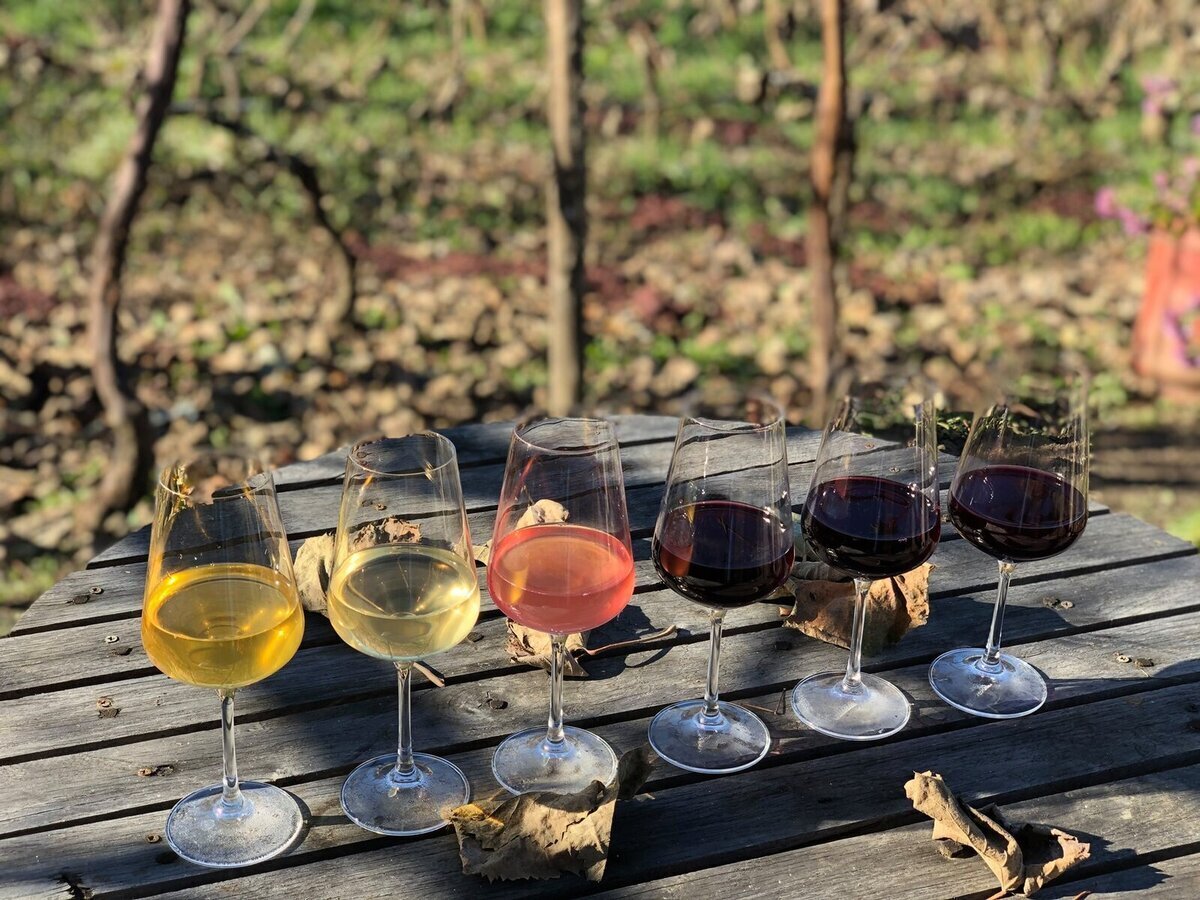 Recent archaeological findings have confirmed that the wine pottery does indeed date back to the 6th millennium BC. The ancient wine-making tradition known as Kvevri (the name of the earthenware vessels) is part of the UNESCO Intangible Cultural Heritage.
4. Georgia is home to the highest settlement in Europe
Georgia is a mountainous country. No wonder many towns there are up in the hills. The villages Bochora and Ushguli are considered the highest permanently inhabited villages in Europe. They are located at an altitude of 2345 and 2100 metres above sea level.
5. The diversity of the local nature will take your breath away
If you travel across Georgia, you will encounter subtropical conditions, semi-deserts, but also a high mountain climate. At the same time, the country is suitable for farming, as there are 49 different types of soil. Forests cover more than 40 per cent of Georgia. In terms of biodiversity, the country is one of the most interesting places in the world.
6. Georgian language is very unique
Georgian, which is historically strongly influenced by Greek and Persian, is one of the oldest languages in the world. It even has its own alphabet with 33 letters. Moreover, Georgian does not use gender or capital letters. The language has not changed much during its long history. That is why children at school can easily read text from the 15th century because they have no problem understanding the old words.
7. Local mountains offer not only hiking trails, but also perfect conditions for skiing
Georgia is known for its mountains. The northern and southern borders of the country are formed by the Greater and Lesser Caucasus Mountains. Georgia's highest mountain is 5,201 metres above sea level. No wonder hiking enthusiasts love Georgia.
You will see many tourists in the Svaneti region in summer, as the place is located in the Greater Caucasus. Georgian mountains are not that popular among skiers, however, they have a lot to offer this time of year too. There are 6 ski resorts in the country, and compared to Alpine resorts, they offer not only more attractive prices but also less crowded slopes.
8. Georgians love hosting people
If you have visited Georgia before, you probably know how friendly the locals are. Guests are believed to be a godsend in this highly religious community. That is why Georgians treat them so well. It is not rare for a taxi driver to give you a piece of fruit at the end of your journey, or for hotel staff to invite you for a glass of local wine.
9. Did you know that Caritas Czech Republic has its office in Georgia?
Since 2015, Caritas Czech Republic in Georgia has been working on the reform of the local health care system. For example, we increase access to cancer screening and established systemic changes for children diagnosed with autism. In remote mountainous areas, where agriculture is the main source of livelihood, we create new jobs for locals so that they do not have to move to bigger cities to provide for themselves.
10. Do you enjoy diverse cuisine? This is the place for you. Secret tips from our head of mission
You have probably heard of traditional Georgian dishes like khachapuri (baked cheese in bread) and khinkali (meat-filled dumplings). The head of our mission in Georgia, Jan Blinka, has a few tips for you to try. The local cuisine is very diverse and there is something for everyone. For example, you can try traditional ham in the Racha region or Georgian baklava in Adjaria. If you like to try more exotic meals, Javakheti province is famous for its snail dishes.
Excited to visit Georgia? The best way to find out more about this beautiful country is to go there. We have prepared more tips for your possible holiday destination. In a few weeks, we will take a look at Mongolia.


Interested in more articles like this? Read more: