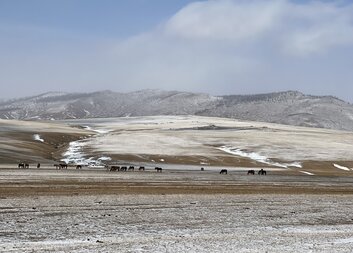 10 interesting facts about Mongolia that will surprise you
The holidays are in full swing and you are wondering where to go on holiday? We have a tip for you. How about visiting Mongolia, a country of beautiful landscapes and rich history? Mongolia certainly has a lot to offer. Here are 10 interesting facts that will convince you to pay this country a visit.
1. There are almost as many people as horses in Mongolia
Mongolia is the 19th largest country in the world. It is also one of the countries with the lowest population density. Mongolia is mostly made up of steppes, deserts and mountains. There are 3.2 million people and roughly the same number of horses. The saying "a Mongol without a horse is like a bird without wings" explains a lot.
2. The sun here will not warm you up that much
You may know that Mongolia is often called the "land of blue sky". The climate here is dry and not very rich in clouds and precipitation. The sun shines up to 250 days a year in Mongolia, but you will not enjoy many warm days here due to the high altitude and continental climate. Summer only lasts a few weeks. If you visit in months other than July and June, be sure to bring a jacket. Winter in Mongolia is long and temperatures drop to minus 35 degrees Celsius.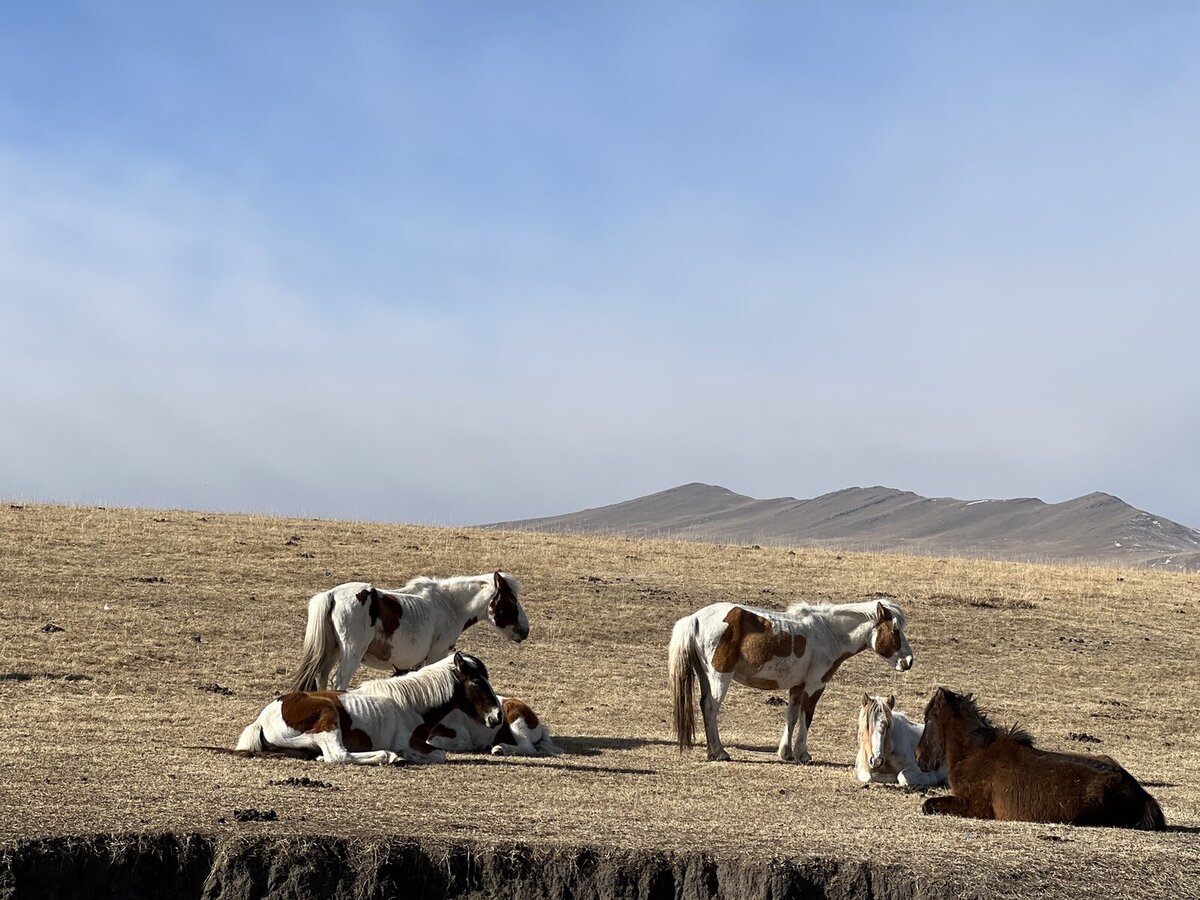 3. Mongolia has its own Olympics
Have you heard about the Naadam festival? This event has a long tradition that takes place every summer in all major cities in Mongolia. The most important sports events of the Naadam include three disciplines: archery, horse riding and wrestling.  The festival also includes traditional Mongolian music and dance. For locals, this is one of the most important social and sporting events of the year.
4. More than a quarter of Mongolians are nomads
Mongolian nomads are one of the last nomadic peoples in the world. More than 25 per cent of the total population are nomads. The people here live in harmony with nature and move their animals according to the seasons.
If you visit a nomadic community, you will be surprised by their friendliness. The yurts, as their tents are called, do not have bells. That is because you can walk in without hesitation and you will be greeted with something to eat as soon as you arrive. They will probably also give you a taste of fermented horse milk which they call airag.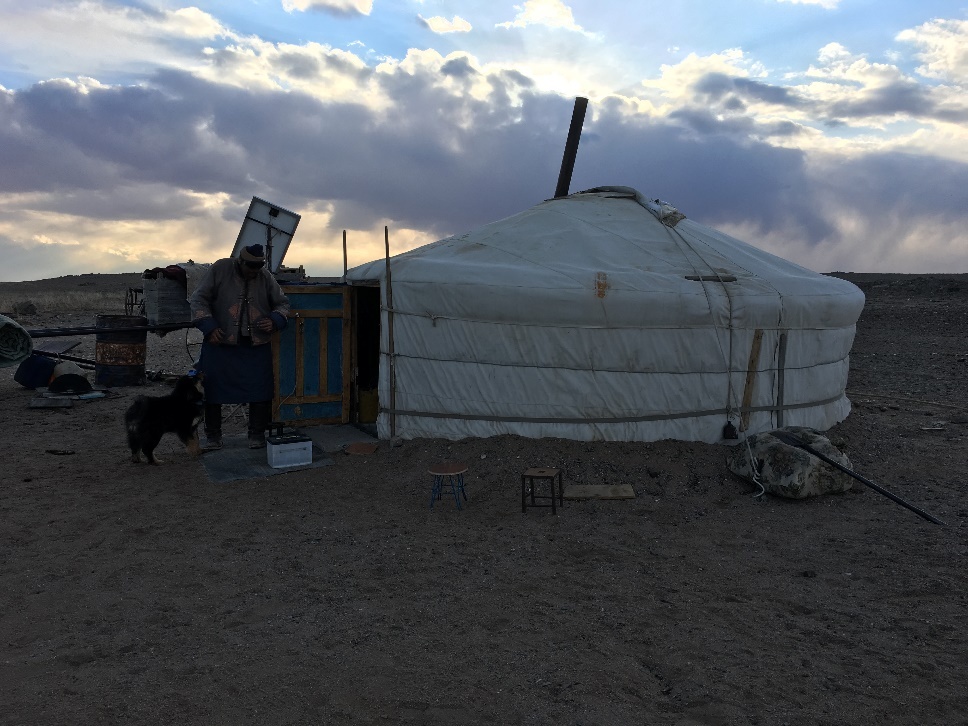 5. Ice cream is a traditional winter delicacy for locals
Are you one of those who cannot resist ice cream in the summer heat? In Mongolia, ice cream is a common street snack in winter. During the cold months, the stallholders do not need to have a freezer, as the temperature here drops to minus 30 degrees Celsius, so they just need paper boxes.
6. Mongolia is home to the snow leopard and the two-humped camel
If you decide to visit this beautiful country, you may see several endangered species, including the snow leopard. This beast originates from here. Although they are not particularly aggressive towards humans, you should be careful. The snow leopard makes no sound to alert you to its presence.
You may also come across the two-humped camel, which was once used extensively on the Silk Road because of its resistance to cold and drought. Like the leopard, the camels here are also endangered. Mongolia hosts an annual camel festival where people can get up close and personal with these creatures.
7. You will find the second largest desert in Asia here
Gobi Desert is the second largest desert in Asia and the sixth largest in the world, is located in the southern part of Mongolia along the border with China. In total, it occupies about 30 per cent of Mongolia's total land area. Sand dunes cover only a fraction of the Gobi; the surface of this desert is largely made up of rocks. This desert is also considered to be the largest site of dinosaur fossils in the world.
8. The locals are abandoning their traditional nomadic life and moving to the cities due to dzud
The phenomenon of dzud has been part of Mongolia for a long time. Dzud means a very long and cold winter in which large numbers of cattle die. A winter rich in snow is a problem for animals that are unable to reach the grass. But if it does not snow at all, challenges also arise. For graziers and animals, snow is an important source of water. For the local economy, which depends on this way of life, dzud can mean a food and economic crisis. Many nomads who have lost their herds in this way will have no choice but to move to the cities.
9. Did you know that Caritas Czech Republic helps people in Mongolia?
In Mongolia, where Caritas has been working since 2007, we focus mainly on environmental protection. Although Mongolia has beautiful nature, the country is also plagued by excessive plastic waste, which is hardly recycled. We pass on our experience from the Czech Republic, educate children in schools about the importance of sorting waste and support local organisations that want to save Mongolia from plastic pollution.
Mongolia is also a young country, with people under 35 making up more than a third of the population. Our activities therefore also focus on the personal development of young people and their active involvement in society.
10. From our head of mission diary: you can be a taxi driver too
Taxis are the most common mode of transport in Mongolian cities. Jana Žilková, the head of Caritas Czech Republic in Mongolia, describes the situation as follows: "Just stick your hand out of the window and within minutes you have a customer. People here often use shared taxis on their way to work or home. It's also an easy way for many locals to earn money."
Are you already thinking about booking your ticket? During the summer holidays, we are sharing travel tips from other countries where we operate. If you are interested in the Middle East watch out. In two weeks, you will have a chance to read interesting things about Iraq.
Interested in more articles like this? Read more: