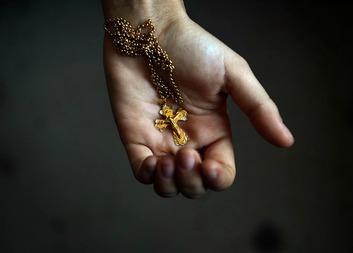 8 million from church collection increase self-sufficiency for the needy in the Middle East
Thanks to the 8 million Czech crowns raised in a church collection, Caritas Czech Republic can provide a source of livelihood for people in need in the Middle East. We have helped women start their own businesses, and provided local farmers with the knowledge and equipment to farm in the face of growing water scarcity. Young people can continue their education thanks to our support. This year's church collection to help Christians in need takes place this Sunday, 22nd May.
Helping those in need
The Middle East has been facing armed conflicts and humanitarian and refugee crises for years. Caritas Czech Republic has long been active in the region, focusing primarily on providing a stable source of income for those in need. 8 million crowns from last year's church collection have permanently helped hundreds of people in need in Iraq and Lebanon.
Supporting women makes sense
The people in Iraq are still dealing with the consequences of years of conflict. In the Nineveh area alone, 360 000 people suffer from poverty. Small and medium-sized enterprises are emerging as a way to make a living, but these are mostly run by men. Women are left out. Integrating women into the economy can increase the number of jobs and productivity of small and medium businesses. And, of course, it will provide women themselves with a stable source of income.
In cooperation with the local church, we identified three dozen distressed households headed by women. They were given the opportunity to participate in an intensive business skills course. At the end of the course, the participants developed their business plans and received financial support to start their own businesses. But the help did not end there. The support for women starting their own businesses will continue.
Drying up the country
Nineveh plains is also one of the most fertile areas in the whole of Iraq. Agriculture is therefore one of the most widespread sources of livelihood. However, agricultural production is severely affected by water scarcity, and has halved in the last year, according to local government figures. Farmers are thus losing their source of income. One of the causes is inappropriate management of water resources. Without modern agricultural technology, water availability will continue to deteriorate.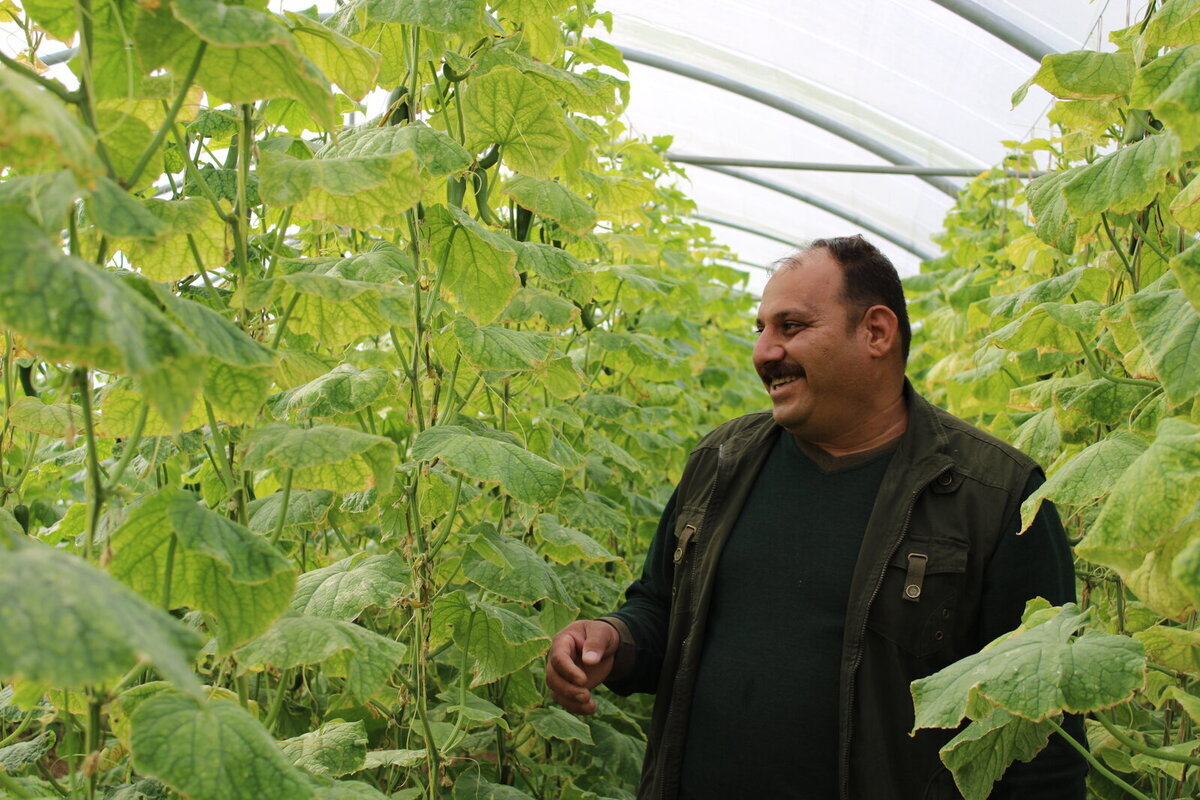 We have supported the neediest farmers in the region to become drought resilient. In addition to training on how to reduce water consumption and increase productivity, farmers received information on drought-resistant plants, water harvesting and efficient irrigation techniques. The trainees were also provided with drought-fighting tools such as drip irrigation systems, irrigation bags for trees, drought-resistant seeds, and more. 
Continue to study
Many students have to travel from Karakosh to Mosul, 30 km away, to study. But commuting even this short distance is a financial challenge for many of them. This limits their access to education and employment. Some 40 vulnerable young people have received regular monthly financial support to cover tuition fees and the cost of transport and food. In return, the students are active in their communities as volunteers bringing youth together in cultural clubs, community events, charities and more.
Challenged Lebanon
Lebanon is still dealing with the aftermath of the explosion that hit the capital Beirut in August 2020. For an already unstable and tested country, it was the last straw before falling into the abyss of a deep economic crisis. Caritas Czech Republic, in cooperation with other Caritas organisations, helped to provide for the immediate and medium-term needs of the people affected by the explosion. We are building on this successful cooperation now, and 3 million from the church collection will go towards rebuilding the country's basic infrastructure. The situation is difficult in terms of access to health care and especially education. Increasing the availability and quality of basic education is one of the main challenges Lebanon is facing today.
Church collection
The people of the Middle East continue to need our help. Thank you to everyone who participated in the church collection to support Christians in need. You can contribute your donations again this year. The church collection will take place on the 6th Sunday of Easter, 22nd May.
You can also support our work directly by donating online.