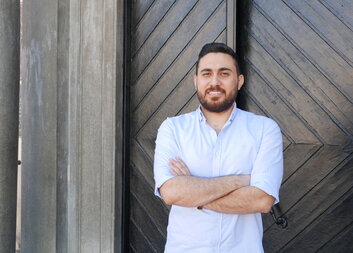 Behind the scenes of Caritas Czech Republic: Muhammed Hammady describes our work in Iraq and Ukraine
A few months ago, Muhammed Hammady, country director at Caritas Czech Republic in Iraq, Turkey, and Syria, moved to Ukraine as a country representative, to oversee our projects there. We talked with him about our work in Ukraine and Iraq, and about his personal motivation to come to the other part of the world to the country which is going through war horrors because of Russian invasion.
Until a few months ago, you were working and living in Iraq. When did you decide to come to Ukraine? 
From the first day of the Russian invasion, I was shocked as any other citizen around the world and I found myself really obsessed about the news. I spent hours every day following the news and the context databases. This gave me some idea of what this context will look like in a few months.   
By that time, many areas had already been bombed and many villages and towns had just been evacuated. And now millions of Ukrainians are displaced, whether outside the country or inside. 
I find a lot of similarities in the context of displacement and war between what is happening in Ukraine and what I witnessed and experienced in the Middle East. Particularly: Syria and Iraq, where I have been working for more than 8 years. 
That's why I thought my experience would be useful in responding to the humanitarian needs of families affected by the war in Ukraine. 
What similarities between the war in Ukraine and in the Middle East do you have in mind? 
There have also been millions of people in the Middle East who had to flee their homes because of the civil war in Syria and Iraq. They found themselves in camps for internally displaced people and in very miserable living conditions. The people were suddenly dependent on humanitarian assistance to provide all their basic needs: food, shelter, health, and even education. We are currently seeing the same situation in Ukraine. Millions of people are forcibly displaced because of the war. Many of them live in collective centres and they need humanitarian aid.  
War is really hostile and there will always be vulnerable families who might not have the resources to seek refuge outside of the country. 
What is your main task in Ukraine?  
My main objective here in Ukraine is to build Caritas Czech Republic's operational capacity in the country to be able to deliver humanitarian assistance and aid founded by several donors. At this stage, we have already three ongoing projects. One of them is in the Transcarpathian region where we focus on improving living conditions for internally displaced persons who stay in collective centres or basically live in poor conditions. 
We also help authorities to be able to accommodate more internally displaced people if there will be a new influx of people coming to the Transcarpathian region. This project is funded by the Czech Ministry of Foreign Affairs. 
The other two projects are in the Lviv region. We work on these two projects together with Caritas Ukraine, our partner here in country and a sister organisation within the Caritas network.  
How will the activities of Caritas Czech Republic in the Lviv region help local people? 
We aim to assist internally displaced persons to meet their basic needs through cash assistance. So, the people who receive this support can prioritize what they want to use the cash for and address their most urgent needs. We focus primarily on people who have dropped out of the national cash distribution programme, whether due to their mobility or any other reason. Caritas Czech Republic is also aware of the impact and trauma that war can leave on the people's well-being, which is why we are introducing psychosocial support activities as well.
How will your personal experience of leading Caritas Czech Republic's mission in Iraq help here in Ukraine? 
I can say that I have a good experience in humanitarian response. Working in a humanitarian context in the Middle East exposed me to the humanitarian architecture and to the role of NGOs, local NGOs, civil society, the United Nations, government. So the added value is that I can bring the experience from other humanitarian contexts to the Ukrainian context so what we can avoid mistakes or we can always try to do meaningful interventions in the country and when we deliver the aid. It's not only me, of course, there are dozens of other expatriates who came to Ukraine with other NGOs and all together provide inputs and bring their experience from other contexts into the country.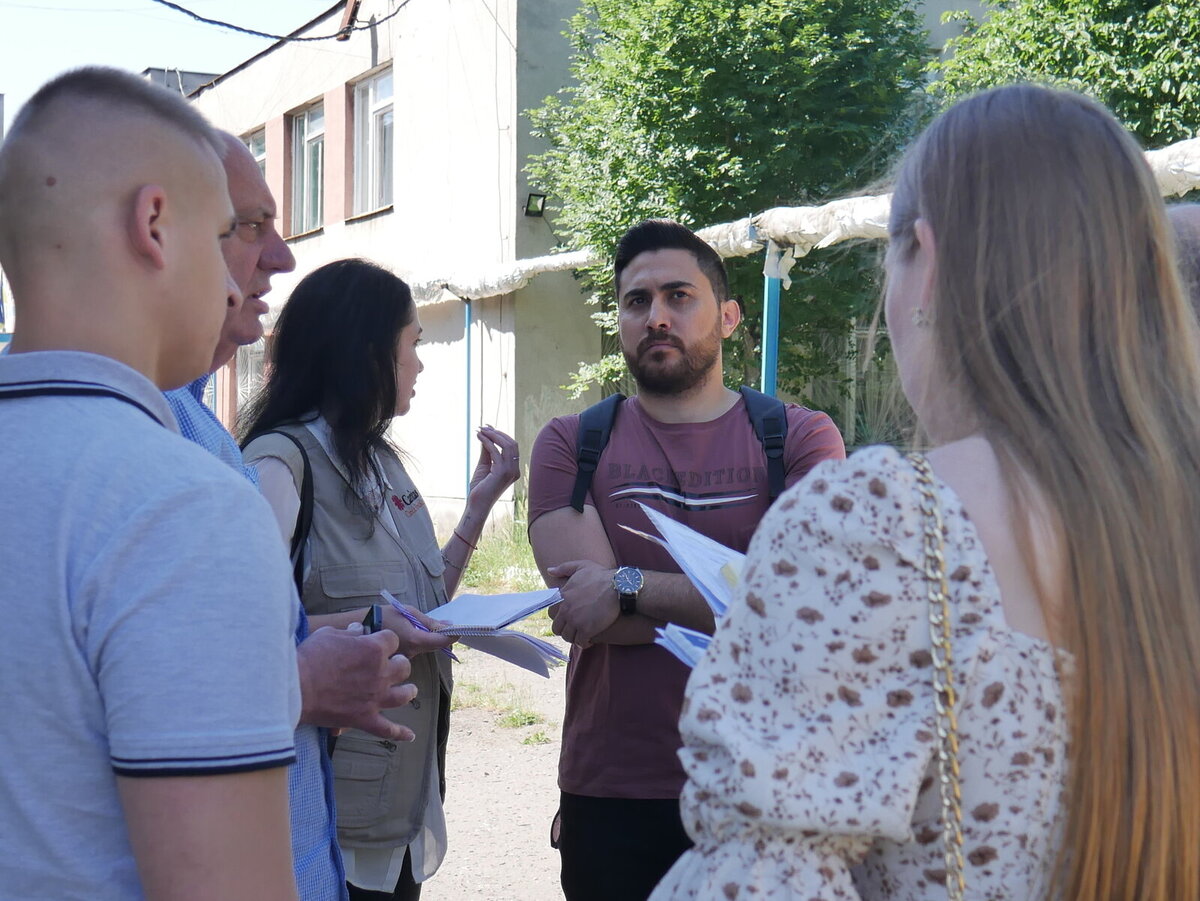 As a humanitarian worker, what should you prepare for now that you are working in Ukraine? 
Every humanitarian worker should expect some difficulties because our main aim is to help those in need. People are suffering either from civil wars or national disasters in many countries. Unfortunately, Ukraine is no exception. It's really important, that you are mentally prepared for some hardship.  
What is your personal motivation to come and work in a foreign country in the middle of a war? 
My personal motivations aligns with Caritas Czech Republic's mission and vision. That is, of course, helping those in need. Caritas Czech Republic has many international missions around the globe, two of them are in the Middle East. 
In Ukraine, we have the same purpose. Together with other humanitarian organisations, our priority today is saving lives. There are people who are still fleeing war zones and they seek safety in other regions of the country. Internally displaced persons should be provided with the means to stay safe and also to find standard and dignified living conditions.