6 ways Caritas Czech Republic helps people who had to flee their homes
The number of people who were forced to leave their homes has doubled in the last 10 years to 82.4 million refugees today. The most common reasons why people involuntarily leave their home country or region are protracted wars, political persecution and, more recently, problems related to climate change. Our assistance in 6 countries focuses not only on providing the basic necessities to live but also on sustainable solutions that give refugees a chance for a better future. 
1. In Zambia, we help refugees to get back on their feet
There are currently more than 100,000 refugees living in Zambia. Many of them have limited livelihood opportunities as most refugee settlements are located in remote regions. Due to government restrictions, it is also harder for them to find work even in larger towns. Our team helps refugees in Zambia to improve their living standards, engage them in society and give them a chance for a better future.
In refugee settlements, we support farmers to make a living for themselves and their families. We provide equipment and training for refugees, so they can harvest more produce. We also encourage them to set up small businesses. Thanks to our help, refugees can choose vocational training which will help them to be self-reliant.   
Tertiary education is almost unattainable for refugees because they have to pay tuition fees to study at a university in Zambia. We help young refugees secure scholarships so they can study and find more job opportunities.
2. We support war-stricken Ukrainians
The Russian invasion of Ukraine has already displaced more than 14 million people from their homes. Most of them have found a safe haven in Western Ukraine, but these regions do not have enough facilities for so many people, as most placement centres are former gyms and cultural halls. Logically, these do not provide decent housing, nor do they have an adequate number of showers and toilets. In addition, people who have lost the roof over their heads face a lack of finances and psychological difficulties.  
Caritas Czech Republic helps people fleeing the war in Lviv, Drohobych and Transcarpathia regions. We have started the construction of toilets and showers in collective centres, and we are building smaller accommodation units for people from at-risk groups.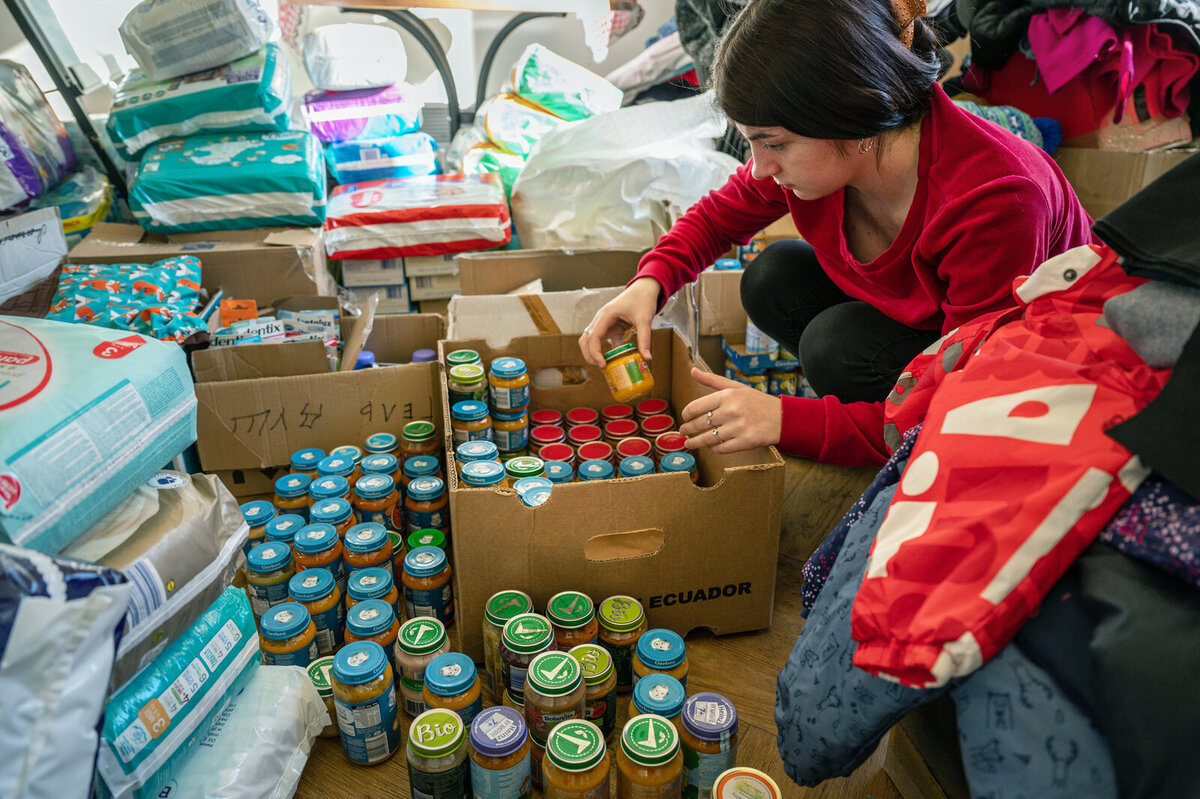 At the same time, we provide financial assistance to more than 3,000 people. Thanks to this, they are able to cover their basic needs, but also set their own budget, so they can avoid problems in the future. We also focus on strengthening the capacity of local health centres, including psychological support, to help Ukrainians cope with traumatic experiences.
We also help refugees from Ukraine in the Czech Republic. Our Young Caritas team has built a network of volunteers to help the war-affected people. They babysit children, assist social workers and guide Ukrainian families.
3. Caritas Czech Republic provides safe and dignified housing for internally displaced Iraqis
Millions of Iraqis have been forced to flee their homes due to the protracted armed conflict. Most of them have returned since the defeat of the self-proclaimed Islamic State, but more than 1.2 million people still live in settlements that are not fit for long-term accommodation. 
We help to provide decent and safe shelter to people who fled to Kurdistan. We provide displaced Iraqis with materials to repair their makeshift housing and heating sources and secure better access to hygiene and sanitation facilities for them. As part of the cash-for-work initiative, we engage Iraqis in construction work on their shelters. With this financial reward, they can provide for their families and avoid the problems that await them in their new environment. 
4. In Moldova, we financially support Ukrainian refugees and improve their access to health services
Although Moldova is the smallest neighbouring state of war-torn Ukraine, it has taken in the largest number of refugees per capita. Europe's poorest country does not have the finances or capacity to cope with such an influx of refugees. That is why Caritas Czech Republic in Moldova helps 210,000 Ukrainian refugees, supporting the overburdened Moldovan state.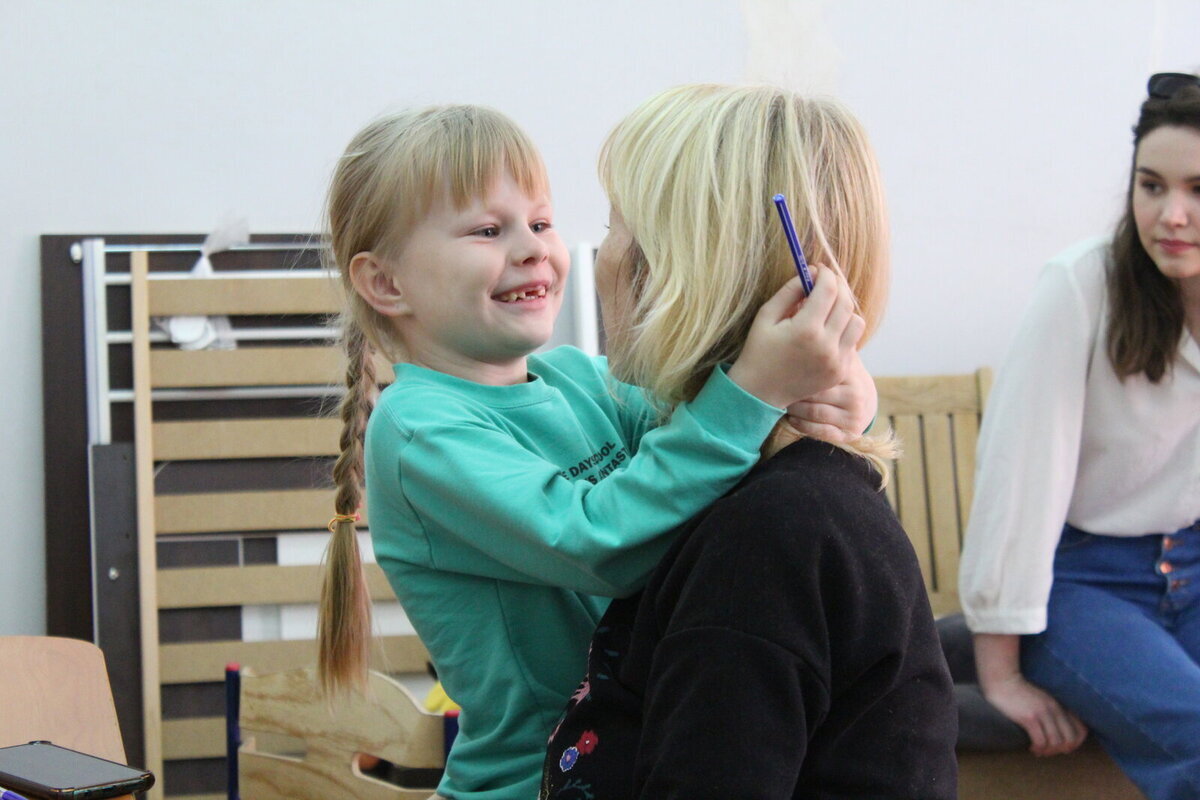 We provide access to health services for Ukrainians, including psychosocial care. Our local branch also provides equipment such as washing machines and refrigerators to refugee centres across the country to ease the difficult situation for people fleeing war. We also help refugees to secure basic needs through immediate cash support. 
5.
We provide material support and psychosocial care to Afghan refugees in Turkey
Refugees from Afghanistan make up one of the largest refugee communities in the world. When the Taliban took control of the country in 2021, the number of displaced Afghans increased dramatically. More than 100 000 of them headed to Turkey. Most of them crossed the border without documents, due to which they are not officially registered in the country. As a result, they do not have access to healthcare and financial support to cover their basic needs. 
Caritas Czech Republic supports Afghan refugees in three regions of Turkey, so they can buy food and contributes to housing for Afghan families. We also distribute hygiene kits for women so they can live in decent conditions and provide psychosocial support to refugees to help them cope with their challenging living situation and support their return to normal life. 
6.
In Syria, we help people to rebuild their lives
The civil war in Syria has been going on since 2011. One of the important pillars of rebuilding the country for citizens is the ability to find work and get back on their feet. That is why we help young Syrians who want to set up their own businesses. This will enable them to not only provide for themselves and their families but also create job opportunities for other people in the community. 
The 20th of June marks World Refugee Day. The slogan for this year is "Anyone. Anywhere. Anytime." Caritas Czech Republic will continue to support everyone's right to seek a safe haven outside their home.  
We help refugees, internally displaced people and those returning home thanks to financial support from the Czech Development Agency, the Ministry of Foreign Affairs of the Czech Republic, the European Commission, the UN Human Settlements Programme, Caritas France, the Directorate-General for European Civil Protection and Humanitarian Aid Operations, the UN Development Programme, Czech Bishops' Conference, Caritas Luxembourg, the UN Office for the Coordination of Humanitarian Affairs, the US Embassy in Zambia, the UN High Commissioner for Refugees and thanks to Czech donors who contributed to Caritas Czech Republic's foreign collection appeal. 
Interested in more articles like this? Read more: